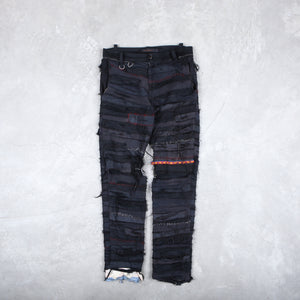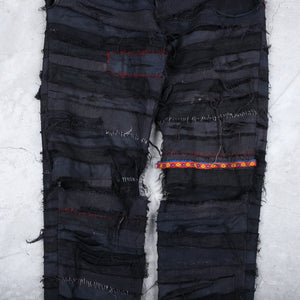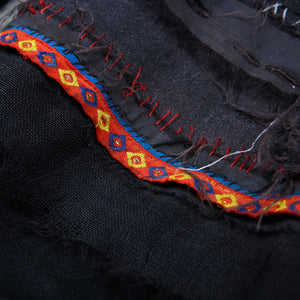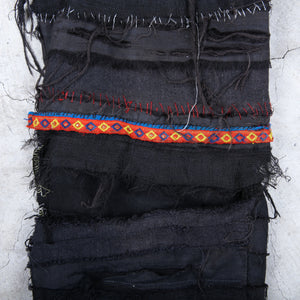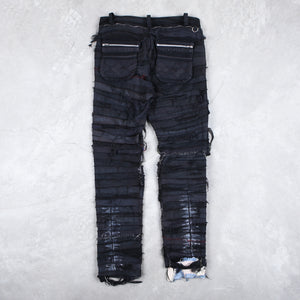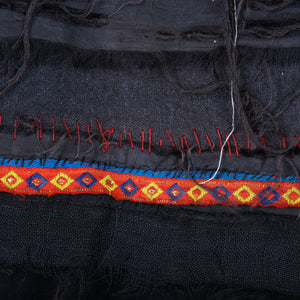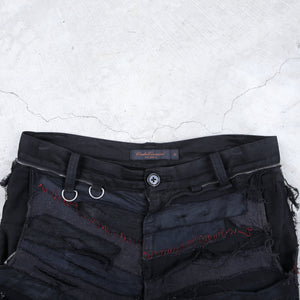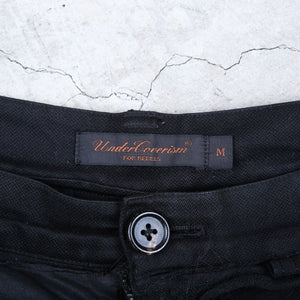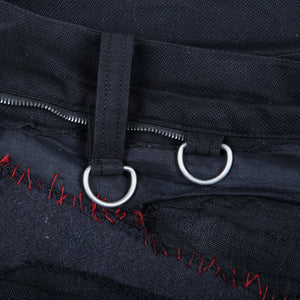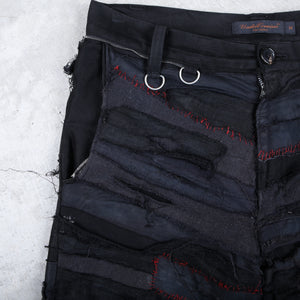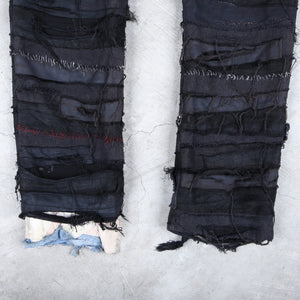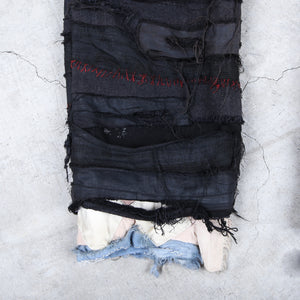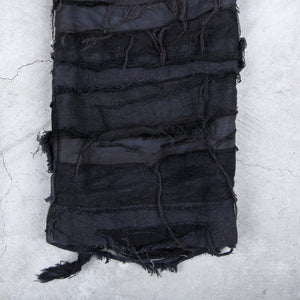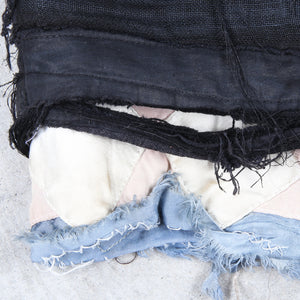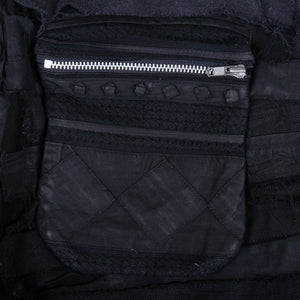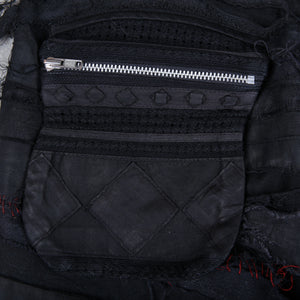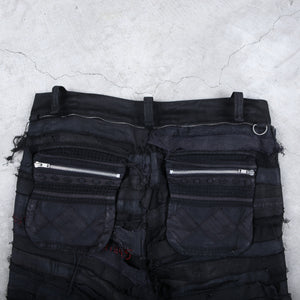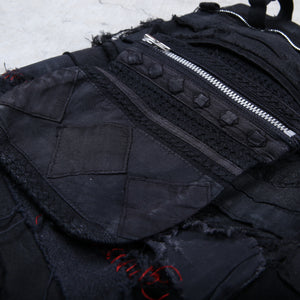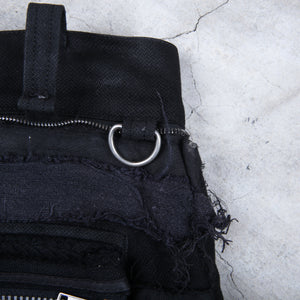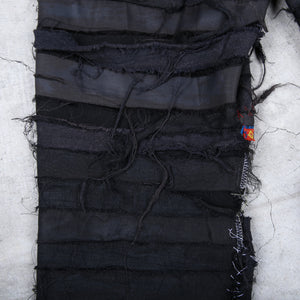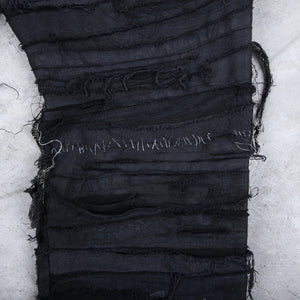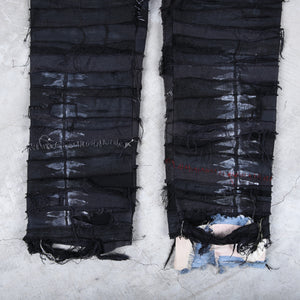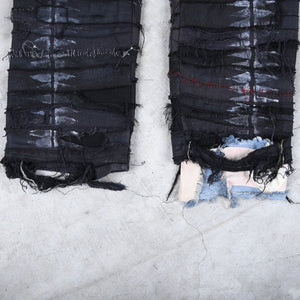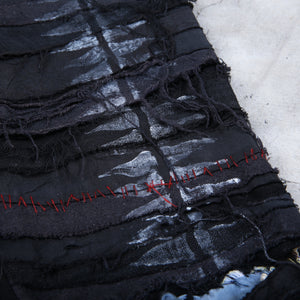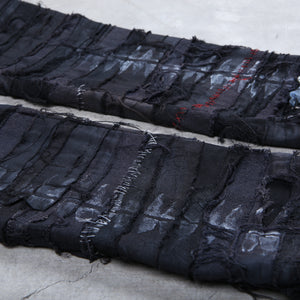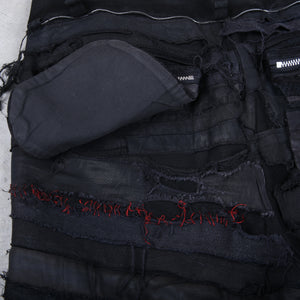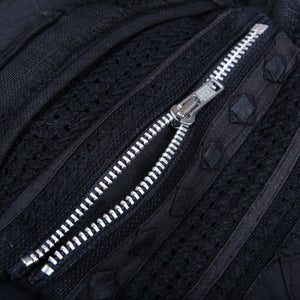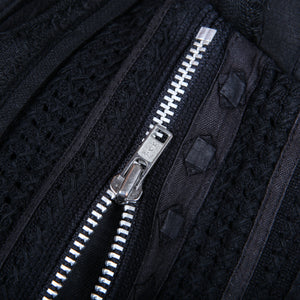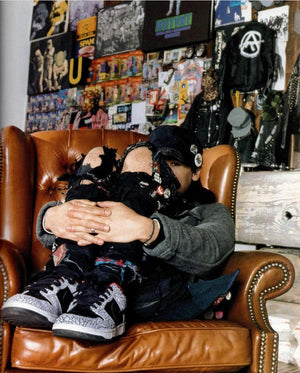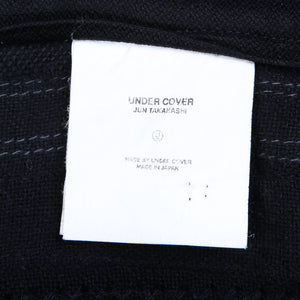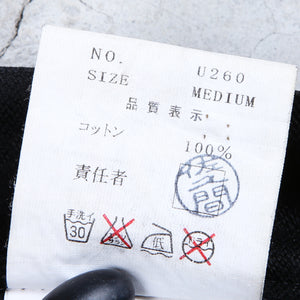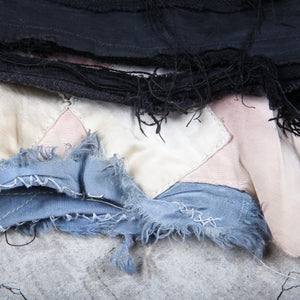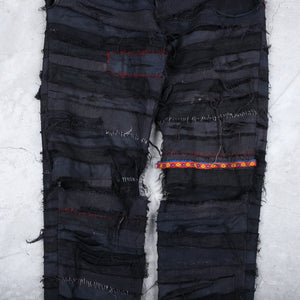 Jun Takahashi
Undercover "Scab" Crust Punk Pants SS/03
The undercover "Scab" Collection featured an array of accessories & layering pieces. Many of which we're handmade with hundreds of details for each garment, hand sewn patches, various fabrics & distressing techniques done to the garments. It made it so that each garment was unique to itself. No two garments would truly be identical as they each have their own quirks. 
Featuring the classic "Ethnic" print on the back pocket along with the crust punk aesthetics throughout the pants, distressed raggedy threads across each other.
One of the most striking aspects from this garment is the crust punk layered distressed Giz material layered across the pants. They serve as an accent for the small details around the knee hole with the ethnic print. Comprised of bright red, Yellow & Blue hues that pop-out through the crust punk pants.
Not to mention the quite unique detail these pants have to offer of the giz print shown on the back of the calves. It almost strikes as a skeleton pattern from afar. When closer inspected it is none other than the classic giz pattern. 
Season: Spring/Summer 2003 "SCAB"
Size: M
Waist: 15.5"
Inseam: 30"
Front Rise: 11"
Thigh: 10.5"
Knee: 8"
Leg Opening: 7"
Material: 100% Cotton
Colour: Black
Condition: 7/10