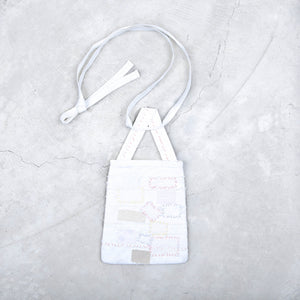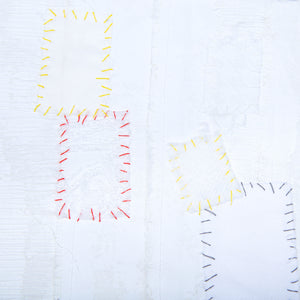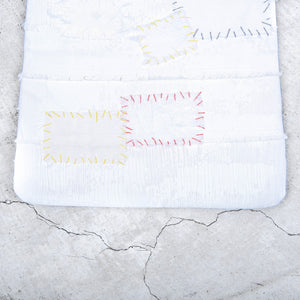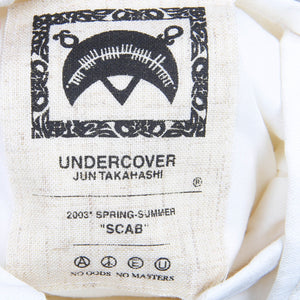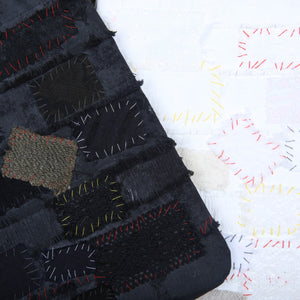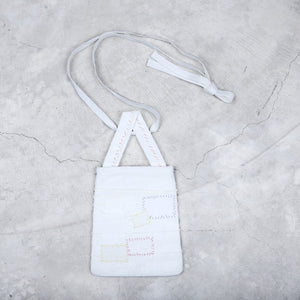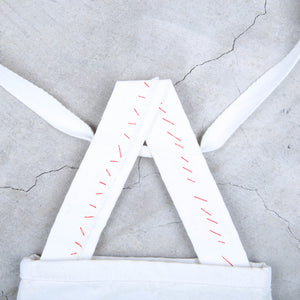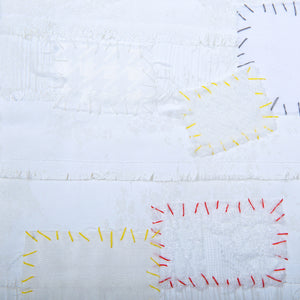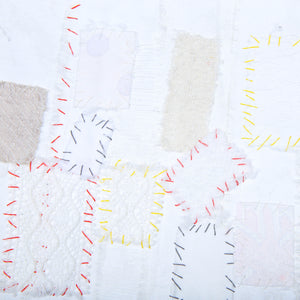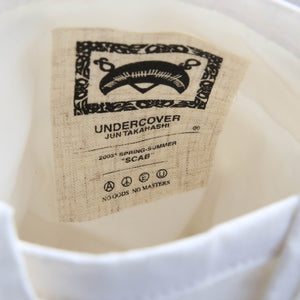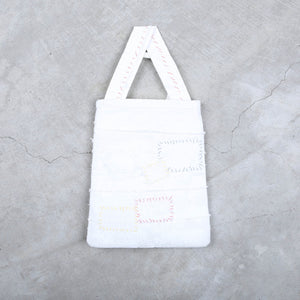 Jun Takahashi
Undercover Scab SS/2003 White Body Pouch By Jun Takahashi
Jun Takahashi runway Scab
The Undercover Spring Summer 2003 "Scab" was undoubtably a revolutionary turning point in Jun Takahashi's career! This was the first time he showcased his debut collection to the world, at Paris fashion week 2002. The various references to the "Crust Punk" Aesthetic & Ethnic fabrics used created a tense atmosphere in the showroom. With subtle references to 9/11 during a tense time Jun Takahashi stepped in a realm which no designer at the time had even wanted to think about. He closed the show dressing models in a array of multicoloured burquas. It helped the collection gain additional attention.
This pouch features a crust punk patching style with each patch being from completely different materials & has different prints on each patch which ads much character & uniqueness. Each individually hand stitched. This pouch can be worn in a unique way meant to be worn under a blazer or jacket even under a t-shirt with its slick straps its made to fit close to the body & as an extension to the outfit rather than an addition to it.
Extremely beautiful detailing & a true iconic piece from the collection.
Size: OS
Height: 13"
Width: 7.5"
Strap Length: 70" (Flat)
Fitting: Crossbody
Material: 100% Cotton
Condition: 9/10 (Basically New)
Colour: Gray/Red/White/Purple