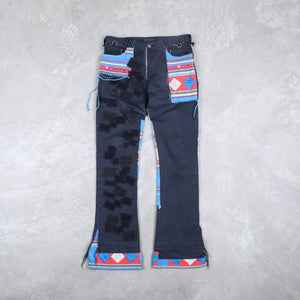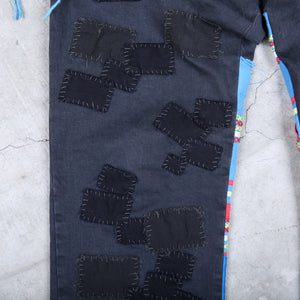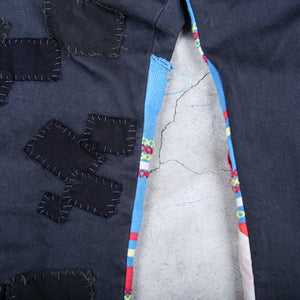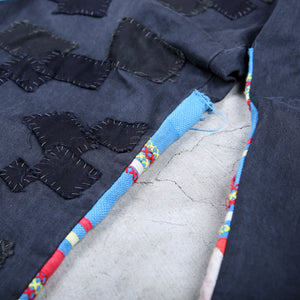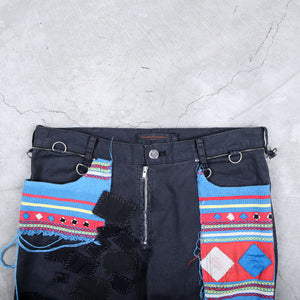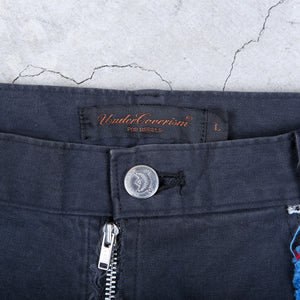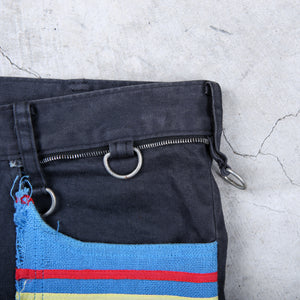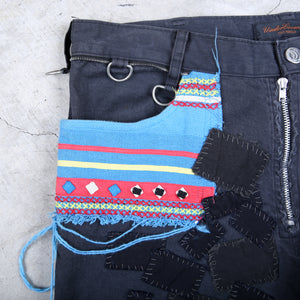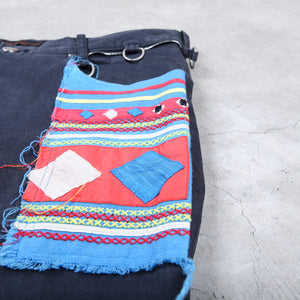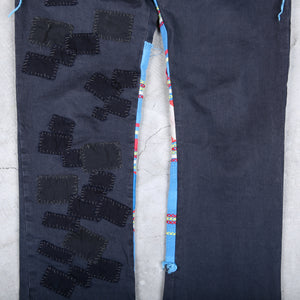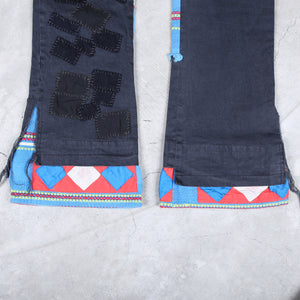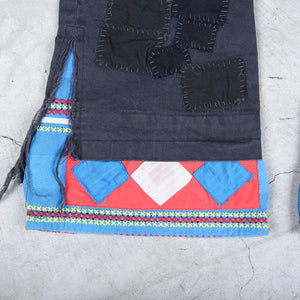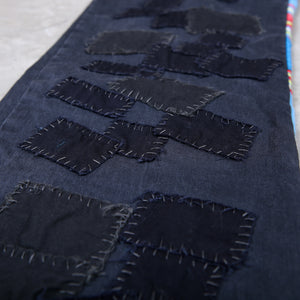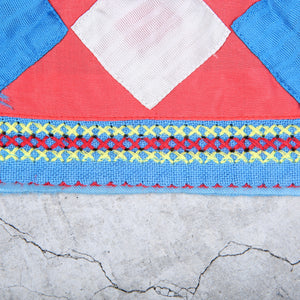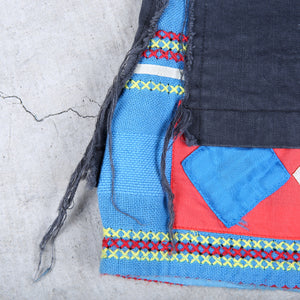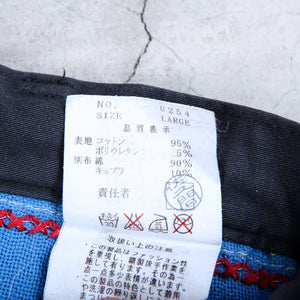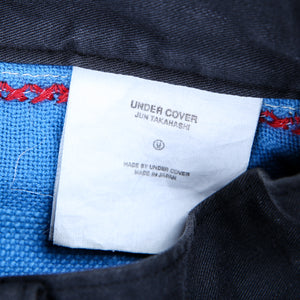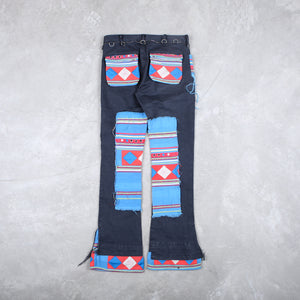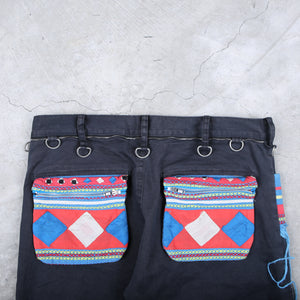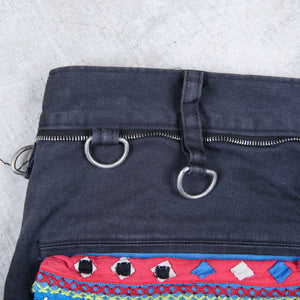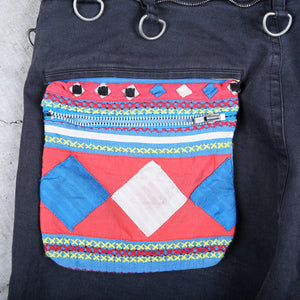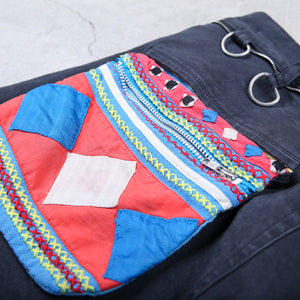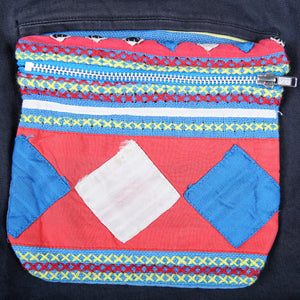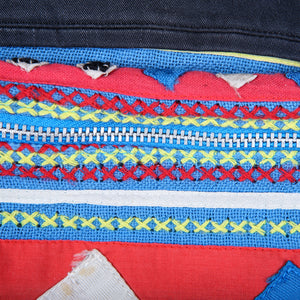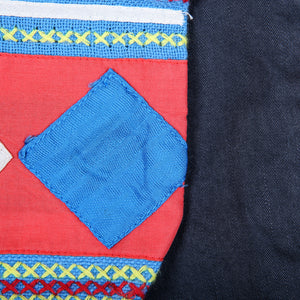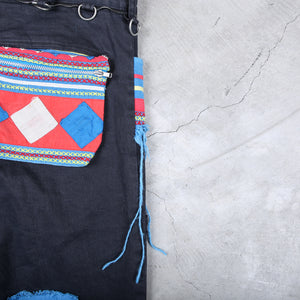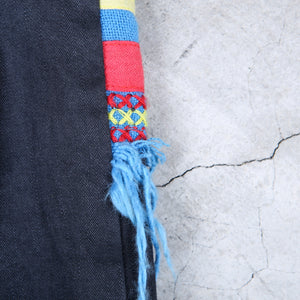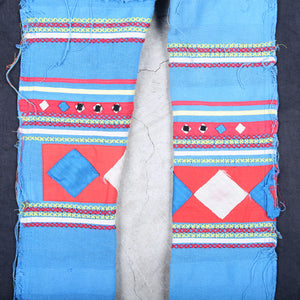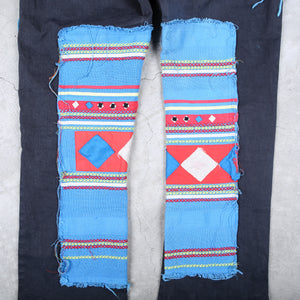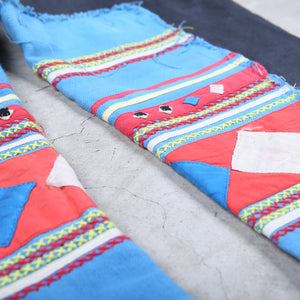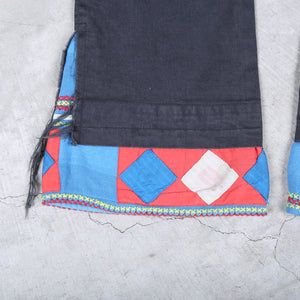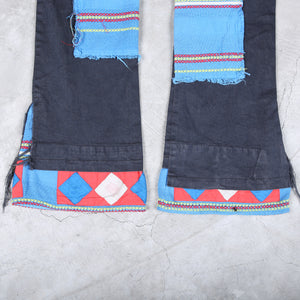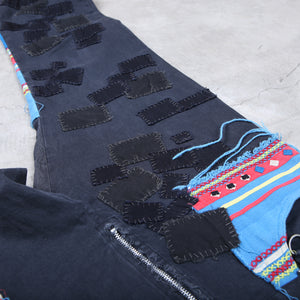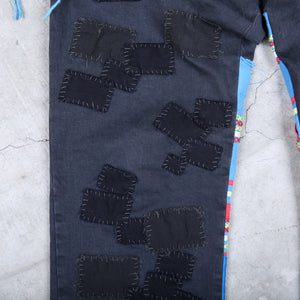 Jun Takahashi
Undercover "Scab" Ethnic Patch Pants SS/03
The "SCAB" collection was a reflection of the subculture of crust punk, a music genre that emerged in the late 1970s in the UK. The collection was a departure from the sleek & minimalistic designs that Undercover was known for. Instead, it featured oversized jackets, ripped t-shirts, and heavy-duty boots. However, some of the most striking piece's from the collection included the various versions of crust punk pants.
The crust punk pants were a pair of baggy, wide-legged pants made from ethnic fabric. They featured intricate embroidery & patchwork, which gave them a unique & striking appearance. The pants were designed to be worn low on the hips, & they were often paired with studded belts & heavy boots. The fabric used for the pants was sourced from various ethnic communities around the world, giving them a distinct and authentic feel.
The pants were designed to be both functional and fashionable. They were loose-fitting, which allowed for a full range of motion, making them ideal for the mosh pits that were a staple of the crust punk scene. The heavy-duty fabric used for the pants also made them durable, which was important for the often rough and tumble lifestyle of crust punks.
The crust punk pants were not only popular with the crust punk crowd, but they also became a fashion statement for those looking to push the boundaries of fashion. They were worn by everyone from Rockstar's to fashion bloggers, cementing their place in the history of fashion.
The crust punk pants from Undercover's Spring/Summer 2003 Collection "SCAB" were a groundbreaking piece of fashion design. They were a reflection of the subculture of crust punk, & their unique design & ethnic fabric made them stand out from other fashion pieces of their time. They continue to inspire fashion designers to this day, & they are a testament to the power of fashion to push boundaries and create something truly unique.
Season: Spring/Summer 2003 "SCAB"
Size: Large
Waist: 16.5"
Inseam: 32"
Front Rise: "
Thigh: "
Knee: "
Leg Opening: "
Material: 100% Cotton
Colour: Black
Condition: 8/10
Price: 1800