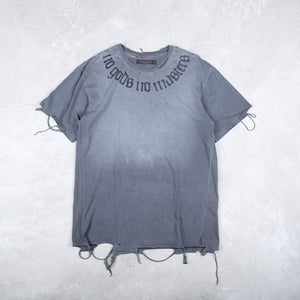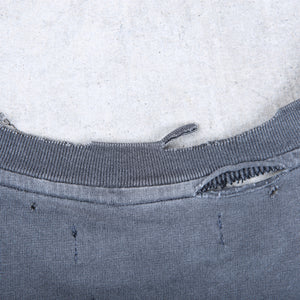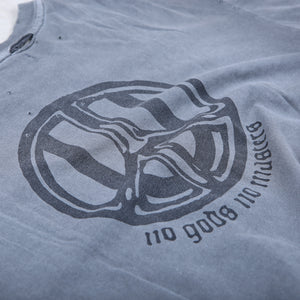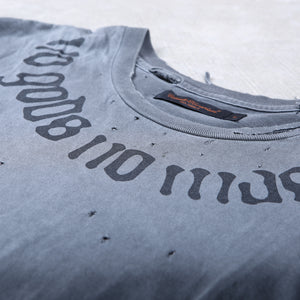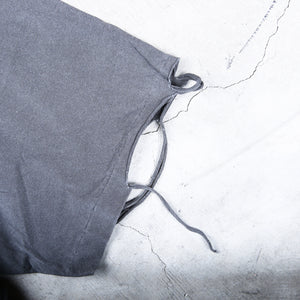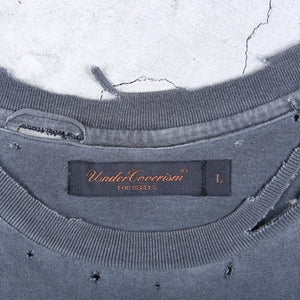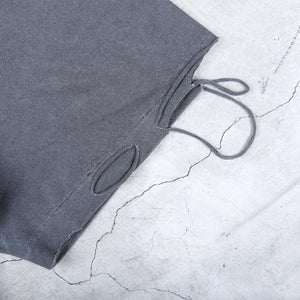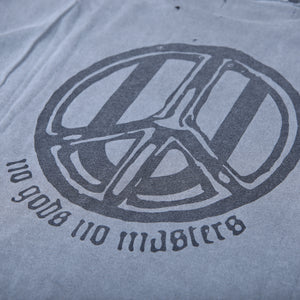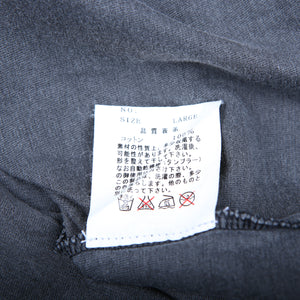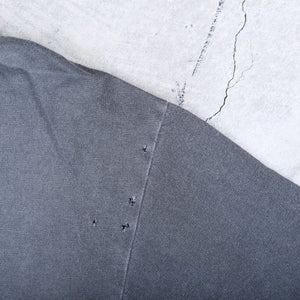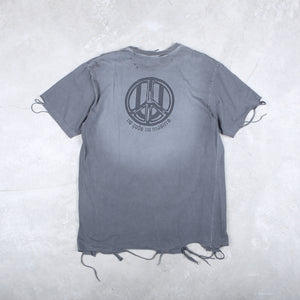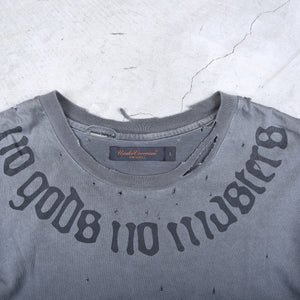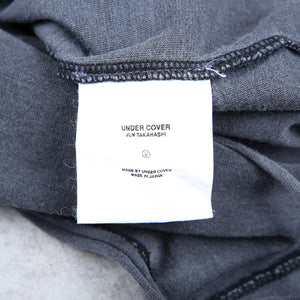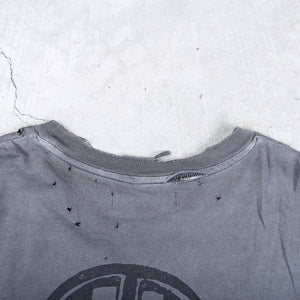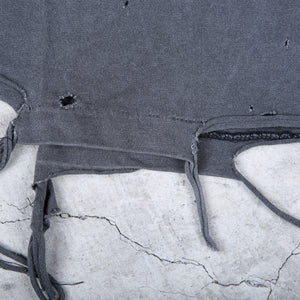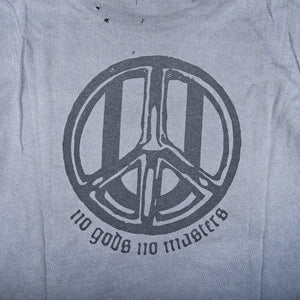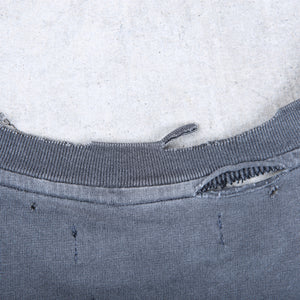 Jun Takahashi
Undercover "No Gods No Master" Tee Size Large SS/03 "SCAB"
Jun Takahashi, is known for incorporating punk & anarchist motifs into his designs. One of his most notable slogans is "No Gods No Masters," which has become synonymous with the brand's rebellious spirit.

The slogan has it's roots in anarchist & labor movements from the late 19th / early 20th centuries. It was popularized by the Industrial Workers of the World (IWW), a revolutionary labor union that advocated for workers' rights & direct action. The phrase was used to reject the notion of authority figures & hierarchies, calling for a society based on mutual aid & cooperation.

For Takahashi, the phrase represents a rejection of mainstream fashion, a call for individualism & self-expression. He has stated that he sees fashion as a way for people to express themselves & their identity, rather than simply following trends or societal norms.

The "No Gods No Masters" slogan has appeared on many of Undercover's designs over the years, from T-shirts & jackets to accessories & footwear. The slogan has been presented in various fonts  & styles, ranging from bold block letters to more delicate script. It has also been translated into different languages, including French & Japanese.

In addition to its use in fashion, the slogan has been adopted by various social and political movements, including anarchist & anti-fascist groups. It has been used to express a rejection of authority and a call for self-determination and autonomy.

While the slogan may be seen as controversial by some, Takahashi has stated that he is not trying to push a political agenda through his designs. Instead, he sees it as a way to express his own personal beliefs & values.

Overall, the "No Gods No Masters" slogan has become an iconic part of Undercover's brand identity, representing the rebellious spirit & individualism that Takahashi's designs embody.