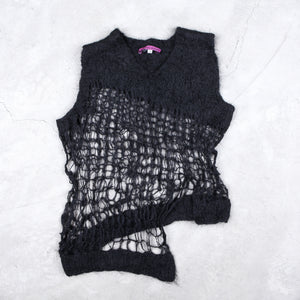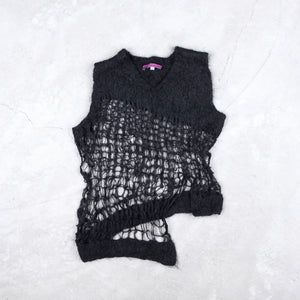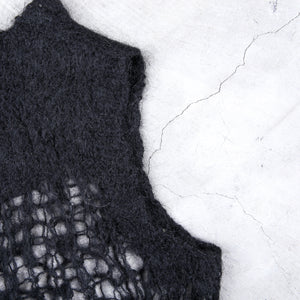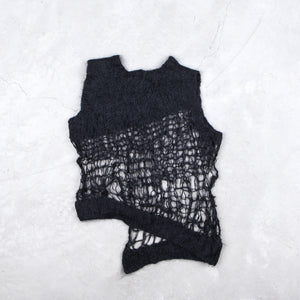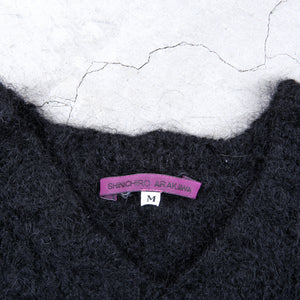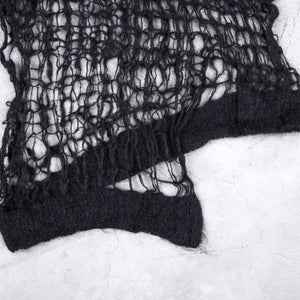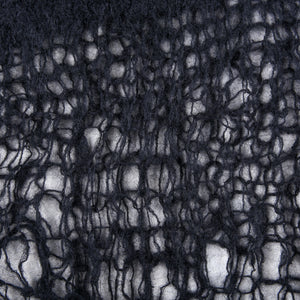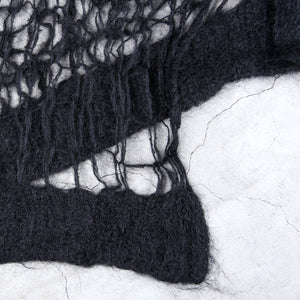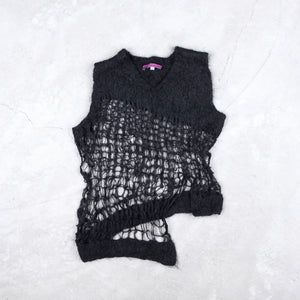 Shinichiro Arakawa
Shinichiro Arakawa SS/98 Asymmetrical Wool Knit
The Spring/Summer 1998 collection is one of Shinichiro Arakawa's most prominent collections. Displaying a stunning array of layering techniques, disheveled hair styles & outfits taking inspiration from university students/salarymen in the 90s. As the collection saw various garments which were asymmetrical & layered in a messy manner. Simulating a student that just got out of a fight. As the collection was inspired partly by the japanese student uprising in 1968-1969 as students organized a protest against unpaid internships at the university of tokyo. Along with Shinichiro Arakawa witnessing a school fight later in his years. It inspired him to dedicated a couple collections. 
Shinichiro Arakawa being known for centering various early collections on critiziting japanese society & culture. It is no surprise that many of his early collections took inspiration from young rebellious teens/adults in university. 
This knitted top is nothing short of a perfect display of his tailoring skills & early inspirations. As wool is one of his favourite fabrics which he gets inspiration from, this top shows various elements of his skills. Such as an asymmetrical hem, thick knitted upper part  & along with a loose knitted lower half of the top. Delicately hand crafted with extreme attention to details. 
Season: Spring/Summer 1998
Size: M 
Shoulder: 13"
Sleeve: 0"
Chest: 15.5"
Length: 21.5"
Hem: 14"
Material: 100% wool 
Condition: 8/10
Colour: Black