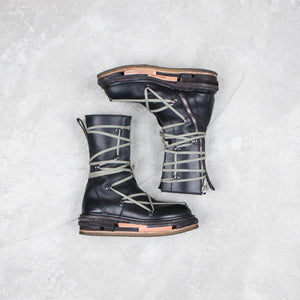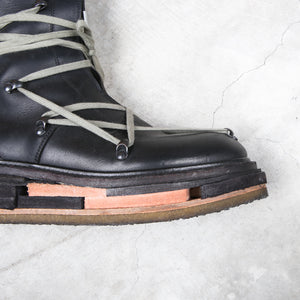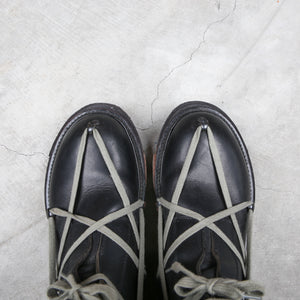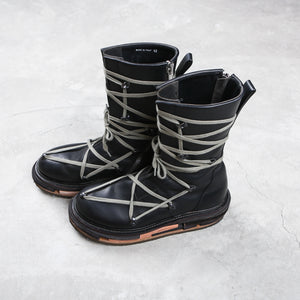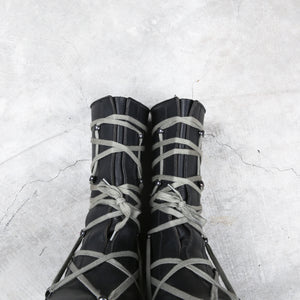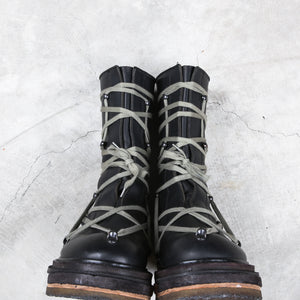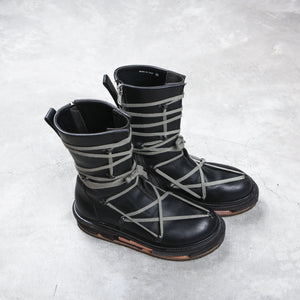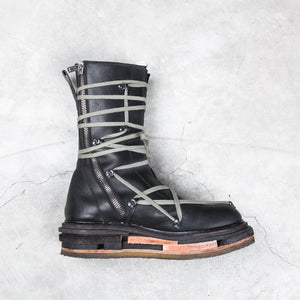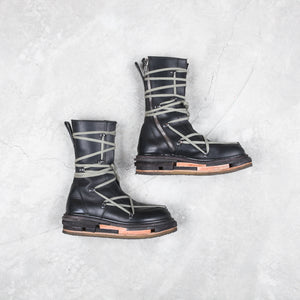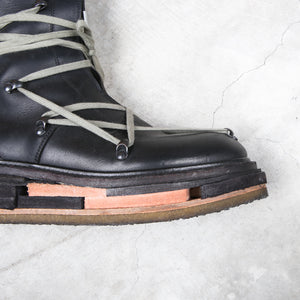 Rick Owens
Rick Owens F/W 17 Lego Boots "Glitter"
The Rick Owens Autumn/Winter 2017  collection Titled "Glitter"  was the beginning of a new era for Rick Owens as he stated in an interview. The name "Glitter" was born from parts of his inspiration for the collection, taking reference from the 60s & 70s. An era that had a certain degree of sleaze, Flamboyant non-conformity & sexual liberation, a time when people sought release via music & partying beneath shimmering disco balls. "I chose this name as a reaction to my last collection cycle that was based on physical and ecological decline, it was time to move forward,"
The Lego Pentagram creeper boots were a catalyst to the show, seen in many looks on the runway we saw a variation to this boot in three styles. Seeing that part of Rick's inspiration also came from WWII Era, It's no surprise to see tall military like boots with intricate lacing systems going almost knee high. 
They feature Lego style wooden & leather stacked blocks within the sole, along with a pentagram lacing system going all the way up to the upper part of the boots. Allowing wearers to wrap the laces around the boots. With a slim upper part of the boot it allows for styling in multiple manners. 
Season: AW/2017
Size: 42
Material: Leather
Condition: 9/10
Colour: Black