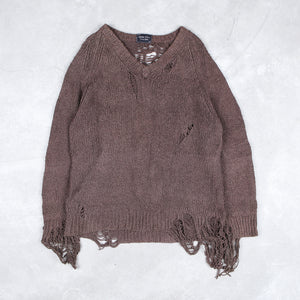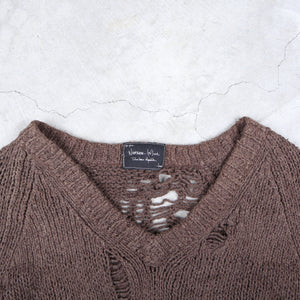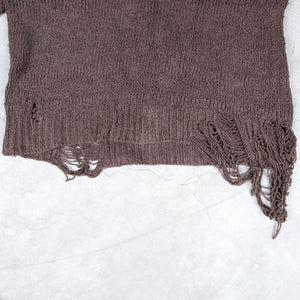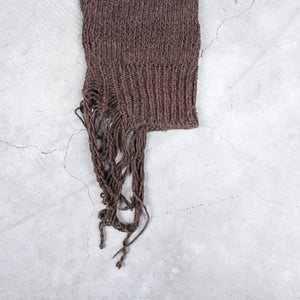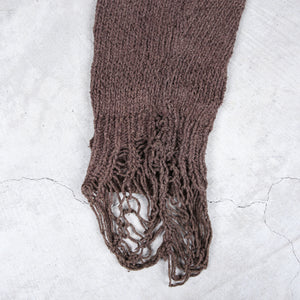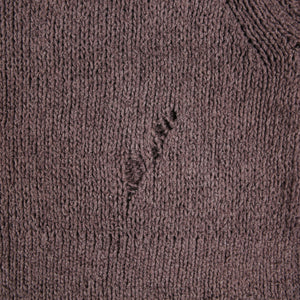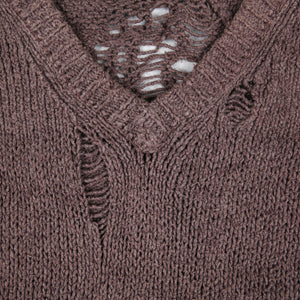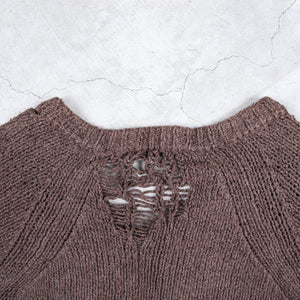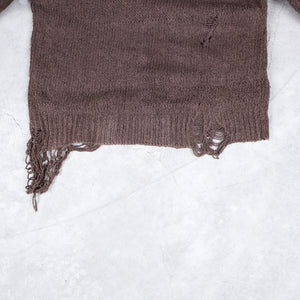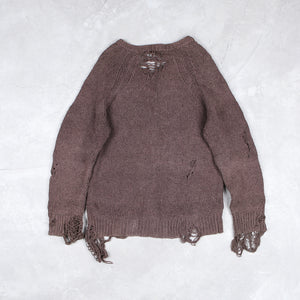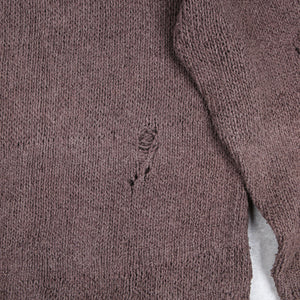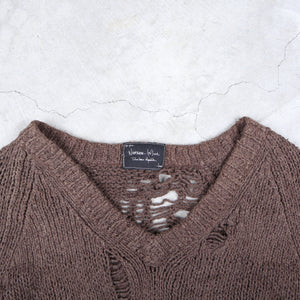 Takahiro Miyashita
Number (N)ine Destroyed Grunge Knit AW/03 "Touch Me I'm Sick"
Takahiro Miyashita's Autumn/Winter 2003 Collection "Touch Me I'm Sick" took heavy references from the 90's Seattle grunge setting. Using inspirations from Kurt Cobain's wardrobe, infamously setting the grunge seen in the late 90s with his music & style. Often wearing distressed clothes & knits. The collection even featured his infamous red & black striped sweater. 
This beautiful v-neck sweater features a loose weave raglan cut with heavy distressing along hem & collar throughout intentionally coming apart.  The subtle array of distressing are the hallmark of the sweater. Aging along with the wearer the distressing grows better over age. 
The collection not only takes references from various grunge scene's but also reflected Takahiro Miyashita health condition. Tittles "Touch Me I'm Sick" referencing to him missing two collections unable to design for two collections due to his health.
Season: Autumn/Winter 2003 "Touch Me I'm Sick"
Size: 3 
Shoulder: 16.5"
Sleeve: 29"
Chest: 22"
Length: 27"
Hem: 21"
Material: 100% Cotton
Condition: 8/10
Colour: Brown