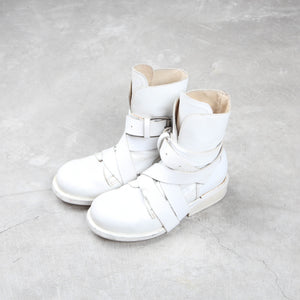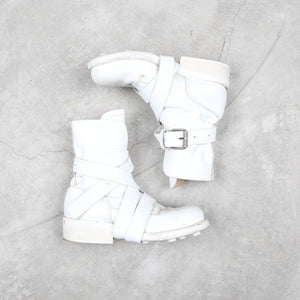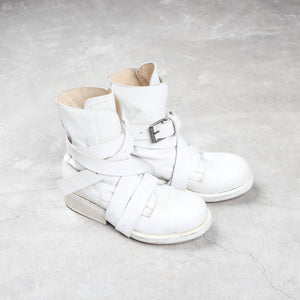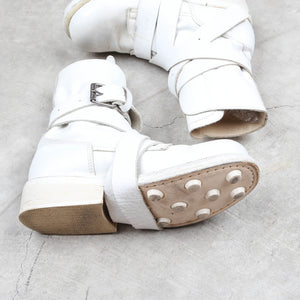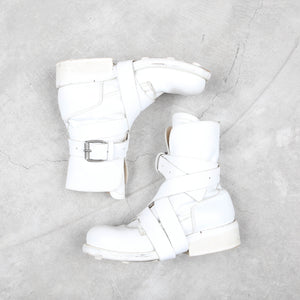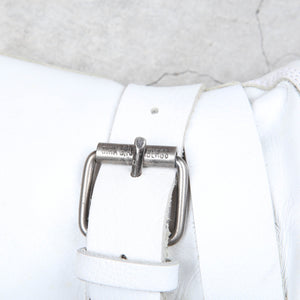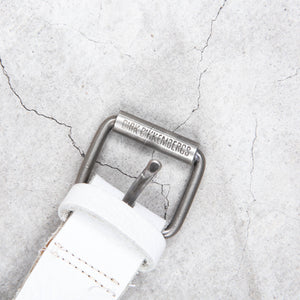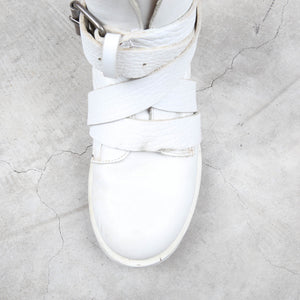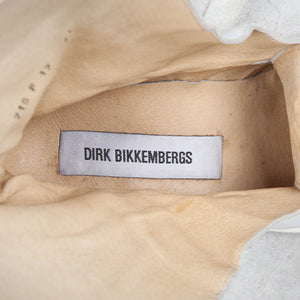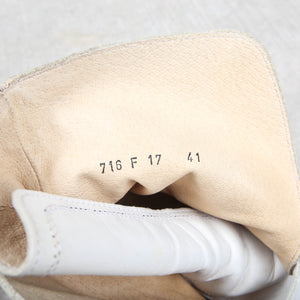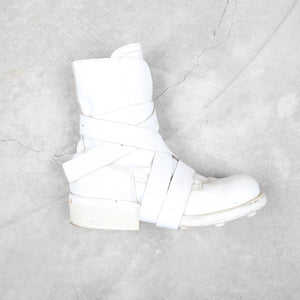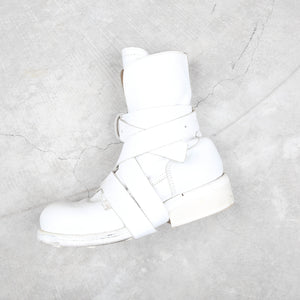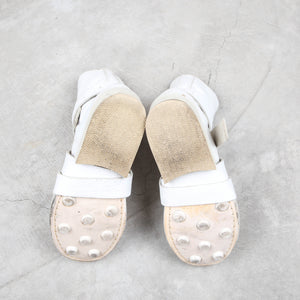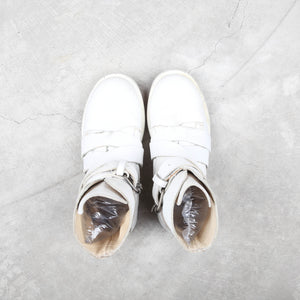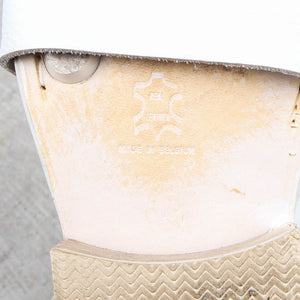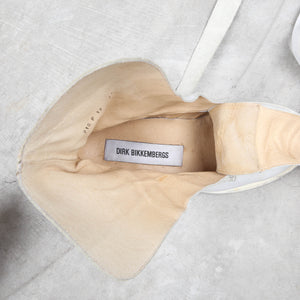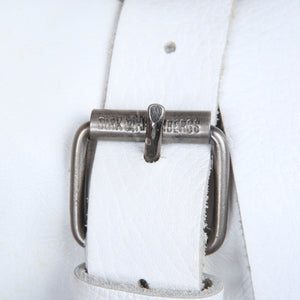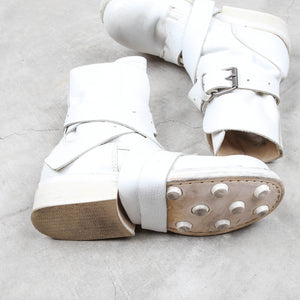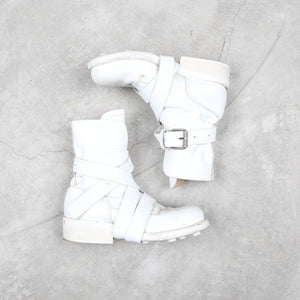 Dirk Bikkembergs
Dirk Bikkembergs White Tanker Boots
1990's Dirk Bikkembergs boots in rare iteration in all white!
Dirk Bikkembergs is a well-known Belgian fashion designer mainly for his innovation in the early days of his career for men's fashion boots! The boots with the steel-cut heel are widely considered to be Dirk's most famous creation. He was also a part of the all-so-famous group "Antwerp Six" In dutch "De Antwerpse Zes" Throughout the years he created a couple of other iterations of boots one of them being this belt bondage wrapped boot.
This version has belt straps wrapping around the boots which can be wrapped around in various styles for different fitting, very comfortable much more than the more common steel-cut boot versions.
Season: AW/1998
Size: 41 (Fits true to size US9)
Material: Leather
Condition: 7.5/10
Colour: White