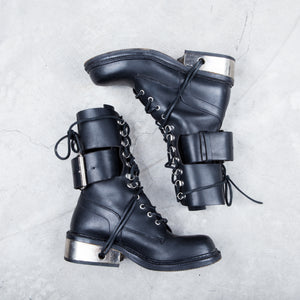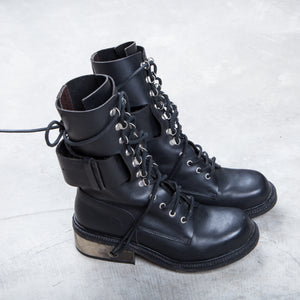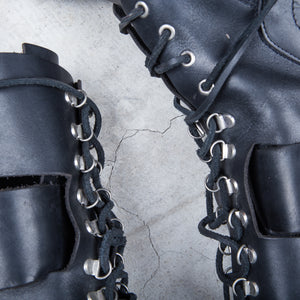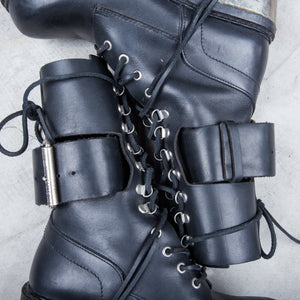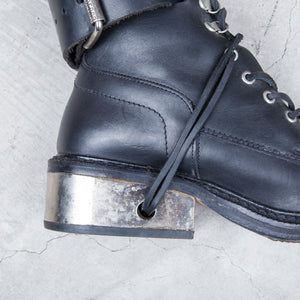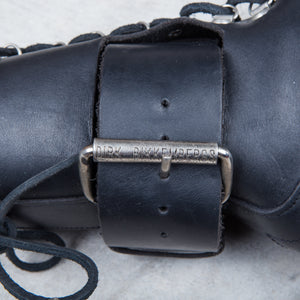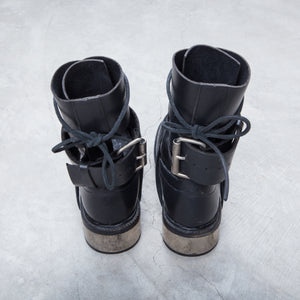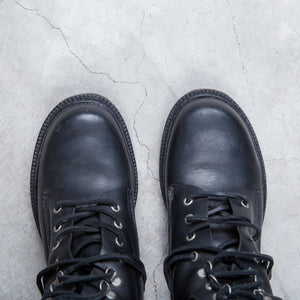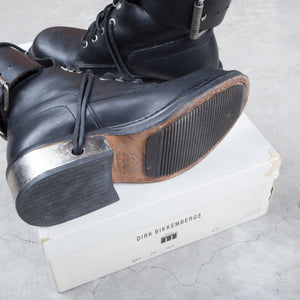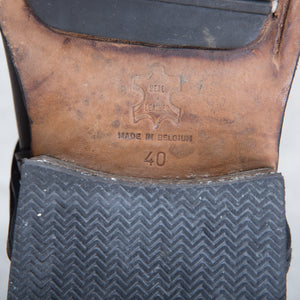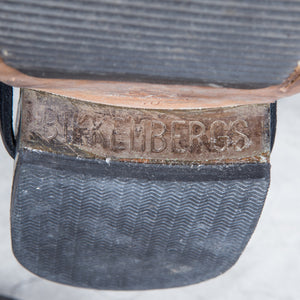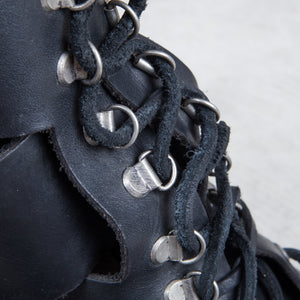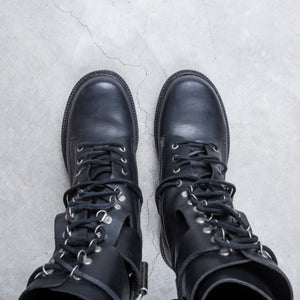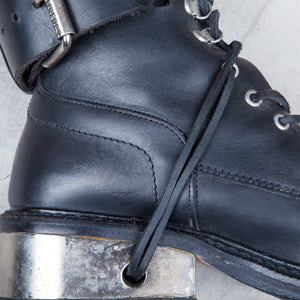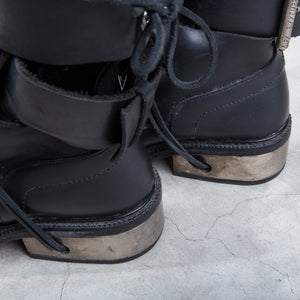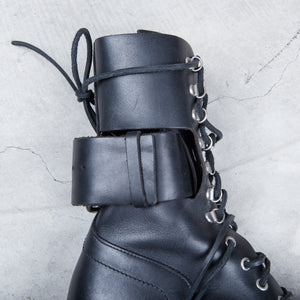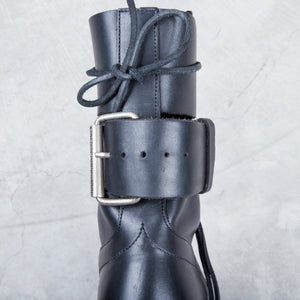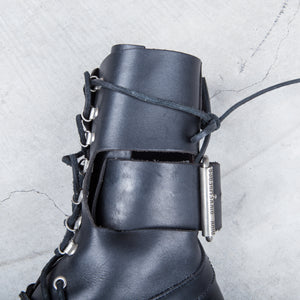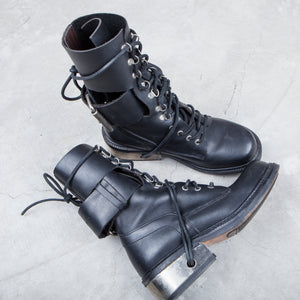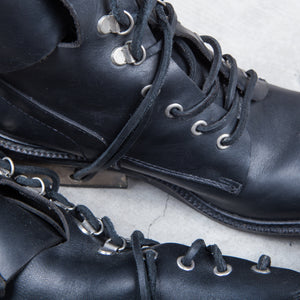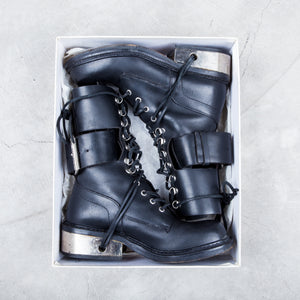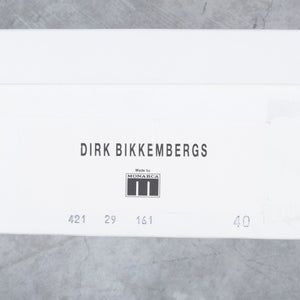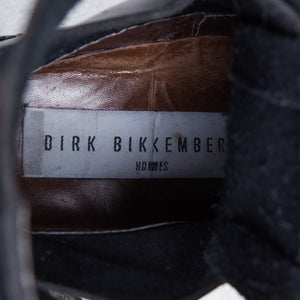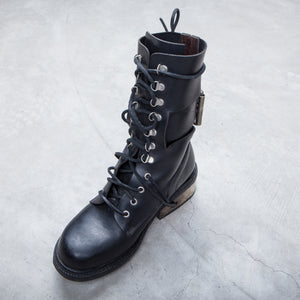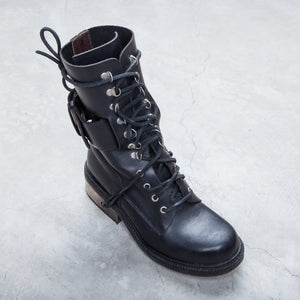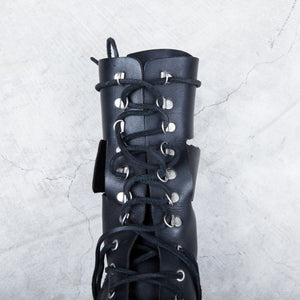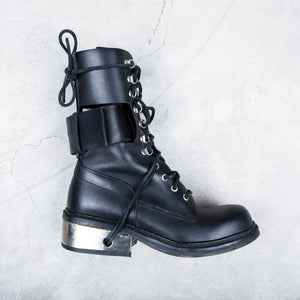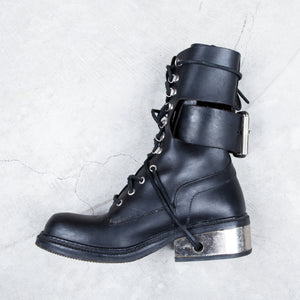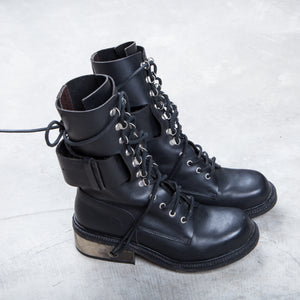 Dirk Bikkembergs
Dirk Bikkembergs Black Metal Lace Through Heel Boots With Buckle
 The Dirk Bikkembergs metal lace-through heel boots were amongst his most popular boots designs that were iterated. It features Dirks classic aspects, such as an intricate lacing system, tall shaft, leather laces & most of all a metal platform heel. Introduced in the late 90s the lace-through heels saw multiple variations deriving from this initial silhouette. It features a 24CM tall shaft! so the boot will sit pretty high on the leg!
These boots are made of high-quality leather, they have been freshly hydrated & polished for a clean look. This model is another one of the iterations derived from the initial lace-through heels. This one features brass metal eyelet hoops for lacing the boot which gives it a rare unique combat biker boot look! On Top of that, it also has a belt wrap around the ankle area allowing to tighten the boot accordingly to how tight the wearer wants it to sit. Features all the signature Dirk Bikkembergs branding along the belt loop. Most of all it features the lacing system through the heel.
This pair will come with the original box & Wrapping! 
Insole Measurement: 26.8CM