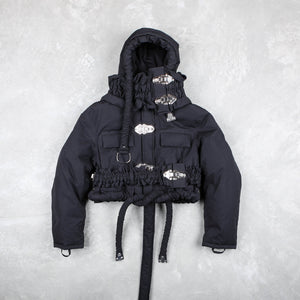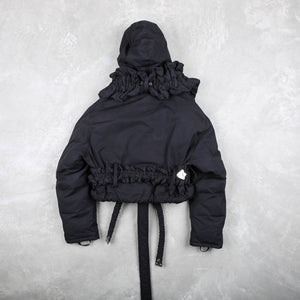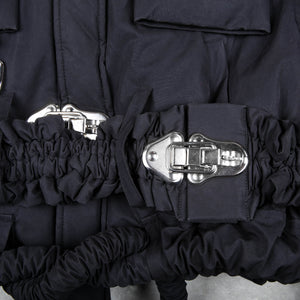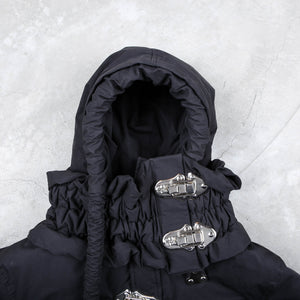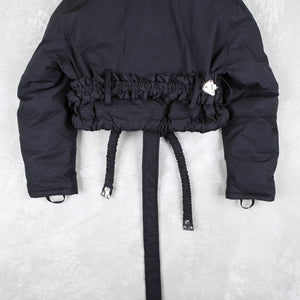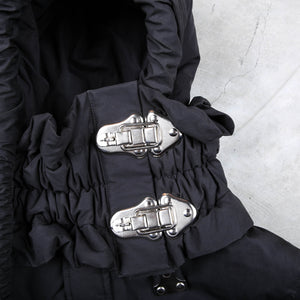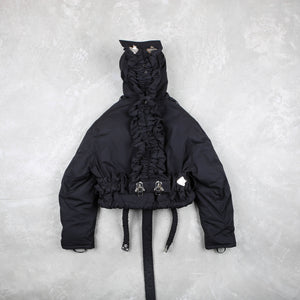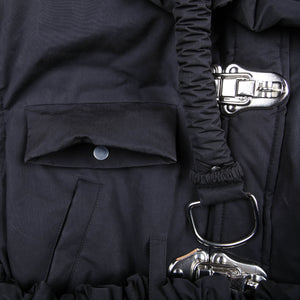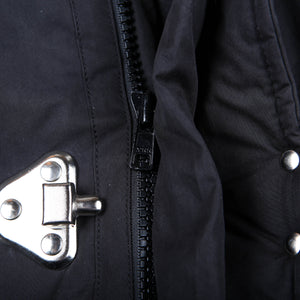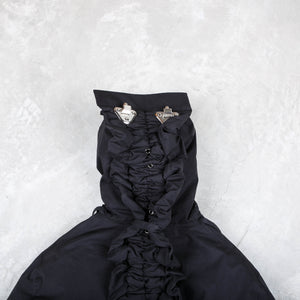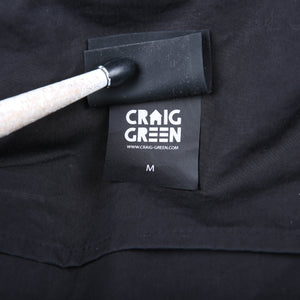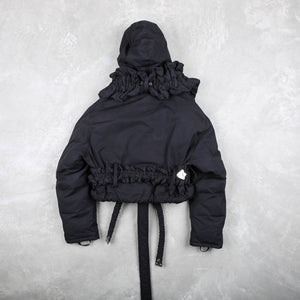 Craig Green
Craig Green Scuba Jacket AW/17 Black
The Craig Green Autumn/Winter 2017 collection took the fashion industry by storm fascinating them through the exploration of his fear  of "The Deep Sea" & of the " Unknown". 
Craig Green's work has always been presented through a heavily conceptualized & illustrated manner in which it questions the audiences individual perspective of the collection. This is Green's way of creative a dialogue between the audience & the garments. The audience can elude it by escaping into a fantasy or face it by trying to depict the subtle references through it's garments. As one of Green's fears being the vastness of the sea " His men & boys were mariners & submariners, sou'wester, uniformed, & sunk in some terrifying end-of-the-world battle for survival."

The Scuba Jacket is referencing to occupants of a nuclear sub crew Facing the inevitable. With tubes draping from the garment alluding to oxygen tubes of a scuba suit, large metal hardware buckles & various drawstrings to adjust various parts of the garments. Introducing a innovative take on the scuba jacket. 

Season: Fall/Winter 2017
Size: M 
Shoulder: 22"
Sleeve: 19"
Chest: 24"
Length: 21"
Hem: 21"
Material: 100% Goose Down Filling/ Exterior: 73% cotton, 19% Polyester, 8% Nylon
Condition: 9.5/10
Colour: Black