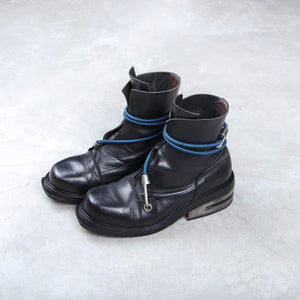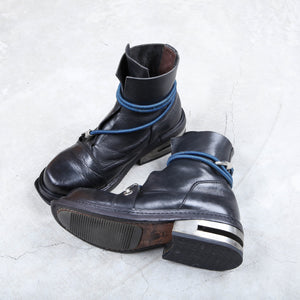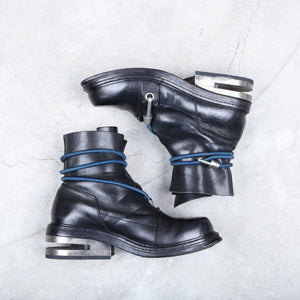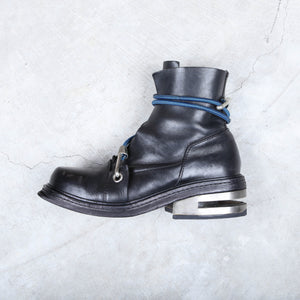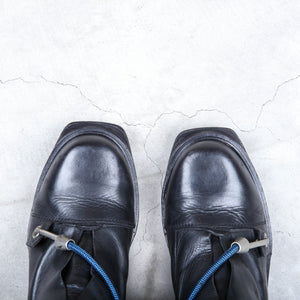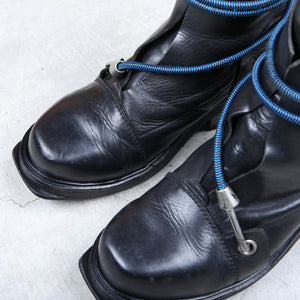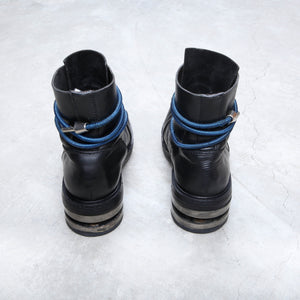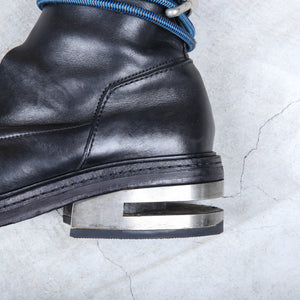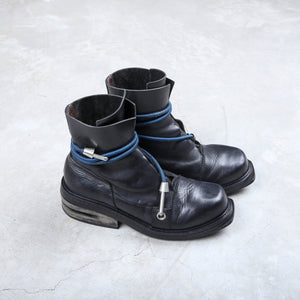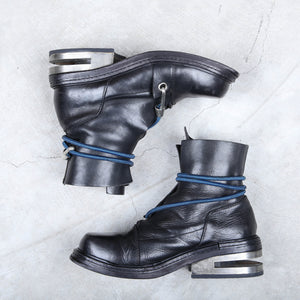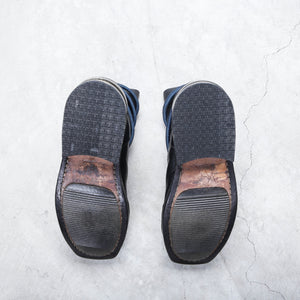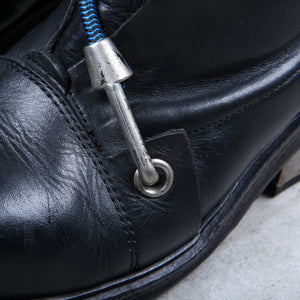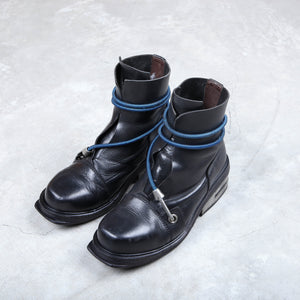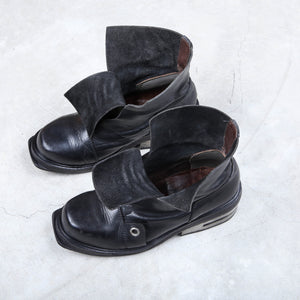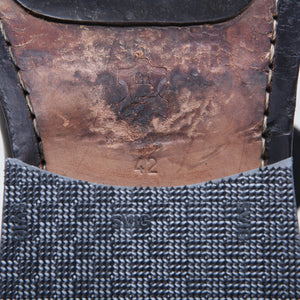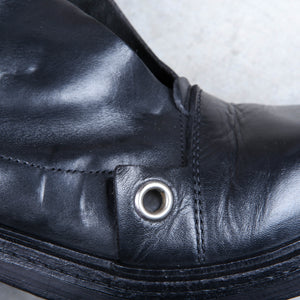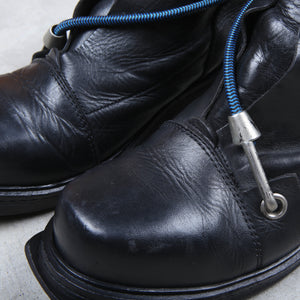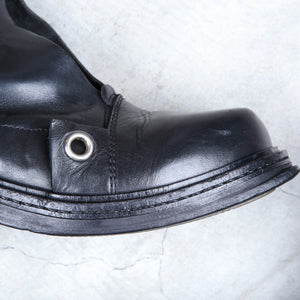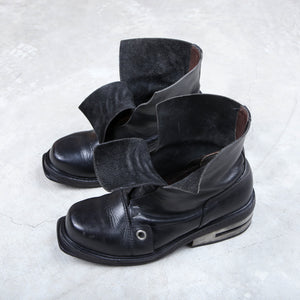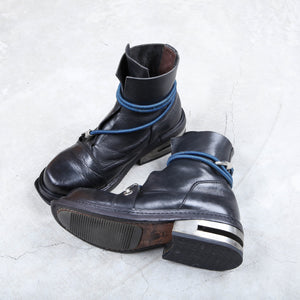 Dirk Bikkembergs
Dirk Bikkembergs Boots 1996 Black Steel Cut Boot
Dirk Bikkembergs is a well-known Belgian fashion designer mainly for his innovation in the early days of his career for men's fashion boots! The boots with the steel-cut heel are widely considered to be Dirk's most famous creation. He was also a part of the all-so-famous group "Antwerp Six" In dutch "De Antwerpse Zes"

As usual, I tried to show two different ways of wrapping the bungee, This time wrapping the whole bungee around the ankle gives great ankle support when wearing but also shows the heel at a different angle without the bungee going through it!
Originally introduced in 1996 these boots feature his signature design elements the steel cut heel, and the bungee cord to hold the shoe together. This is possibly the most unique aspect of the shoe, the reason being it allows the wearer to create hundreds of styling patterns! All the various ways there are to tie the cord can change along with each outfit. Not only that but the Leather tongue was created in an intriguing way unlike the traditional boot the tongue is split allowing for a unique silhouette to be achieved depending on how the wearer decides to lace the shoe, if laced in a tight pattern will show a completely different silhouette than if laced in a loose pattern for the front tongue. One other of the most intriguing details is the squared-out front sole, reminiscent of ski boots, Dirk took inspiration from the shape of ski boots and added a little touch to the boots themselves.
This pair has been beautifully repaired from ByTownShoeRepair! The interior was relined to add reinforcements, boots have been repaired on all scuffs, hydrated & added a brand new sole! They include the Blue Bungee Cord.