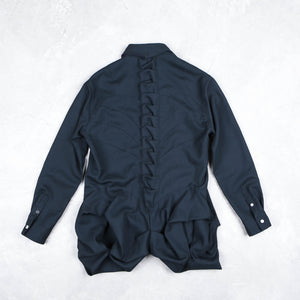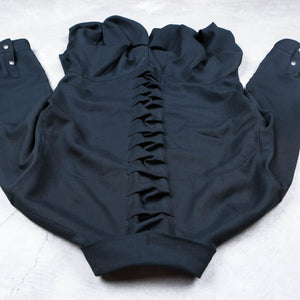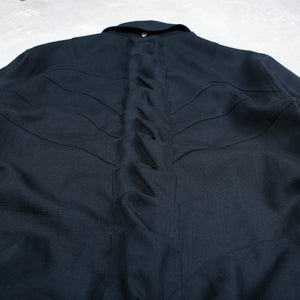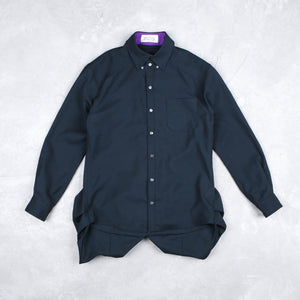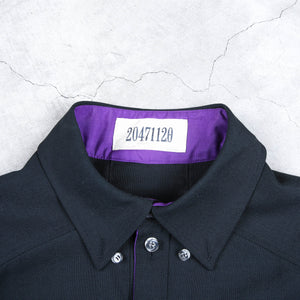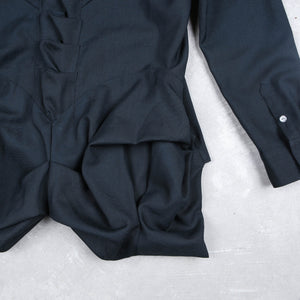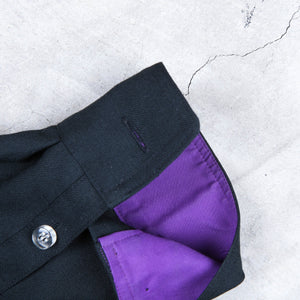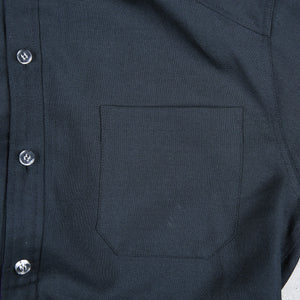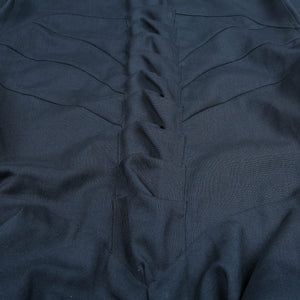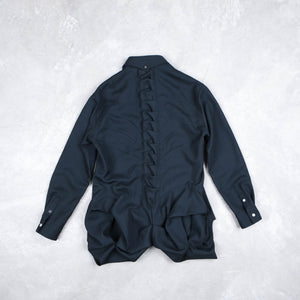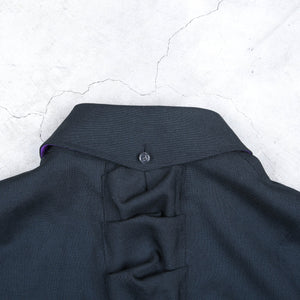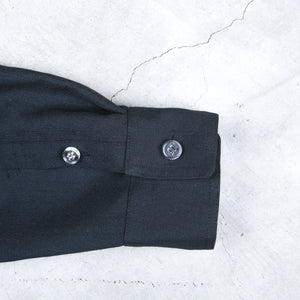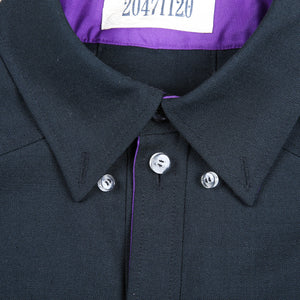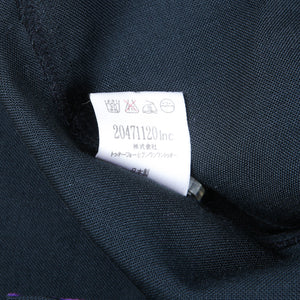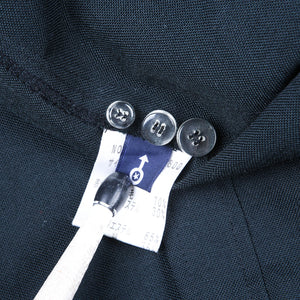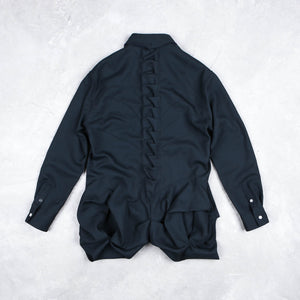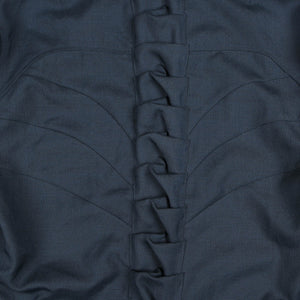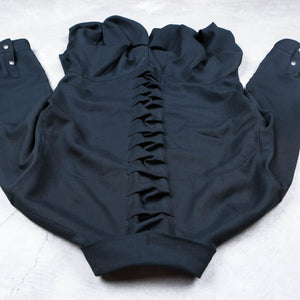 20471120
20471120 Dinosaur Spine Button-up AW/98 "Yikes"
The SS/98 Collection drew inspiration from many places, such as Manga's, Industrial music & especially the (Post)-Deconstructionist designers of the 90s. "Yikes" being one of their most prominent collections of all this skirt is a simple illustration of that! 20471120 mission was to illustrate & speculate how technology would proliferate subcultural identities. This was a brand that extended beyond mere seasonal fashion collections, but rather pursued the limits of fashions own exhibitionism.
This Button-up draws clear inspiration from those aspects, with a very prominent Spine design all along the back of the garment & a fringed bottom representing bones. A very detailed top with purple interior lining giving a beautiful accent, comes with spare buttons as well!
Season: Autumn/Winter 1998 "Yikes"
Size: M (Fits Large)
Shoulder: 19.5"
Sleeve: 24.5"
Chest: 21"
Length: 31"
Hem: 22"
Material: 70% Cotton, 30% Polyester
Condition: 9.5/10
Colour: Black & Purple lining