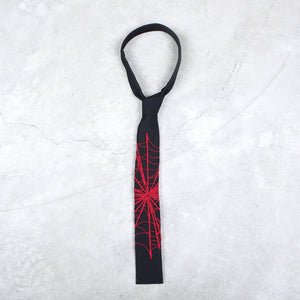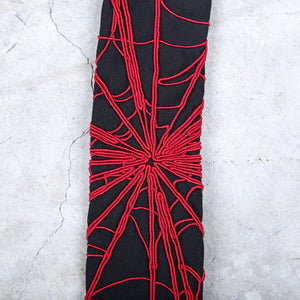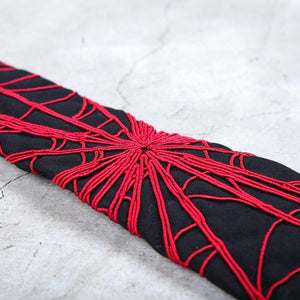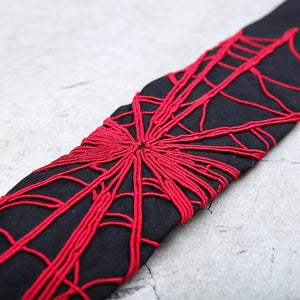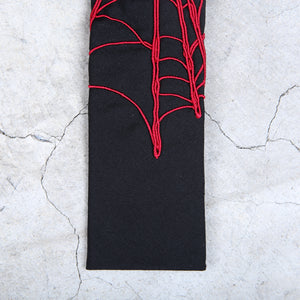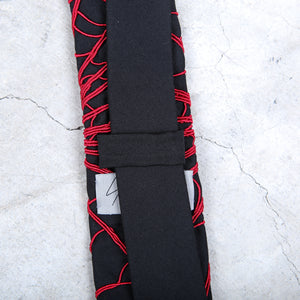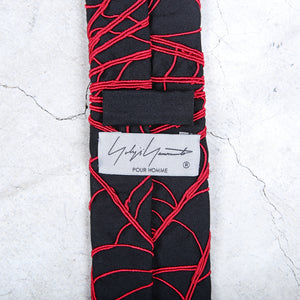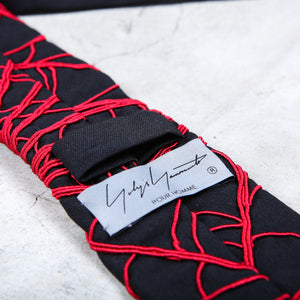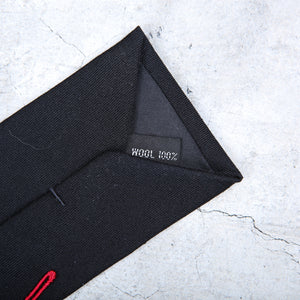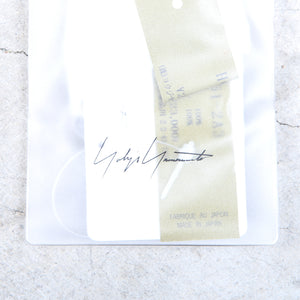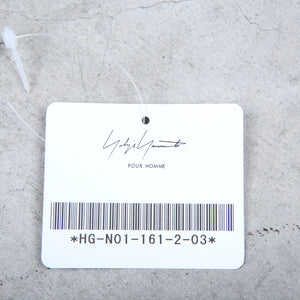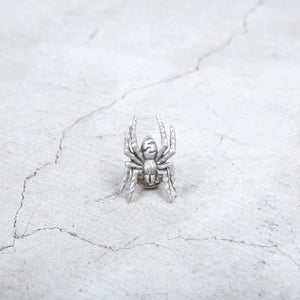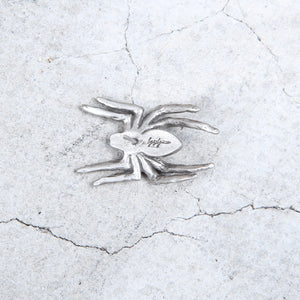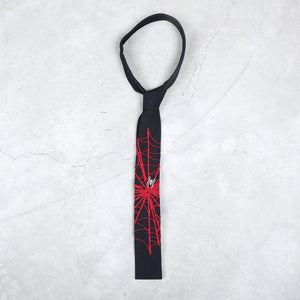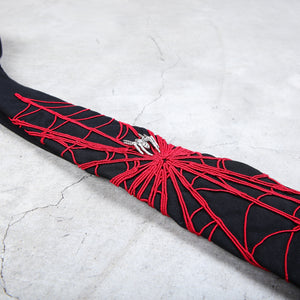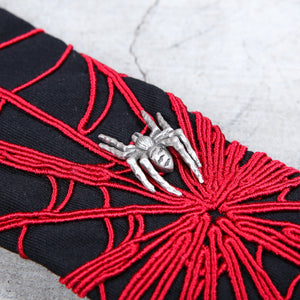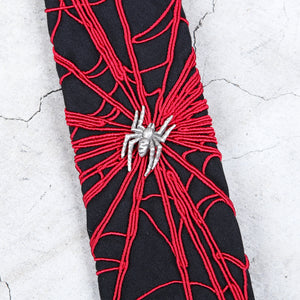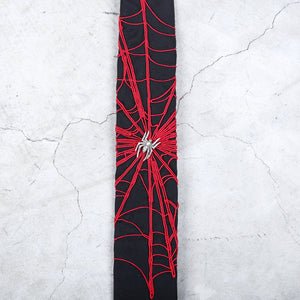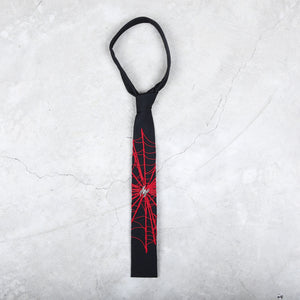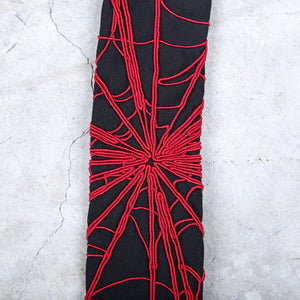 Yohji Yamamoto
Yohji Yamamoto Pour Homme Spider web Tie SS/22
The Yohji Yamamoto Spring/Summer 2022 Spider Web tie in red is a striking accessory that exemplifies the designer's visionary approach to fashion. Drawing inspiration from the enigmatic beauty of spider webs, Yamamoto weaves a captivating narrative through his collection.
The red color of this tie holds significant symbolism within Yamamoto's design philosophy. Red is a bold & intense hue, often associated with passion, power & courage. It represents a dynamic contrast against the delicate intricacy of the spider web motif, infusing the tie with a sense of strength and vitality.
Yamamoto's signature design aesthetic revolves around a fusion of avant-garde elements & a monochromatic palette. The introduction of the vibrant red hue adds a dramatic accent, highlighting the meticulous web-like patterns that adorn the tie. It creates a visual tension that is characteristic of Yamamoto's designs, showcasing his mastery of blending contrasting elements to evoke emotion & provoke thought.
The spider web motif itself carries symbolic weight in Yamamoto's collection. Spider webs are delicate yet resilient structures, embodying a sense of interconnectedness & meticulous craftsmanship. They evoke a sense of mystery & intrigue, reflecting Yamamoto's fascination with the unseen complexities of life & the human experience.
By infusing the Spider Web tie with vibrant red hues, Yohji Yamamoto invites us into a world where strength & vulnerability coexist. It is a statement piece that resonates with individuals who appreciate the power of subtlety & the boldness of self-expression.
Season: Spring/Summer 2022
Size: OS
Material: 100% Wool
Condition: 10/10
Colour: Black & Red