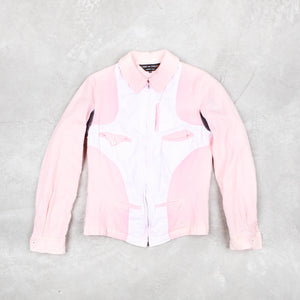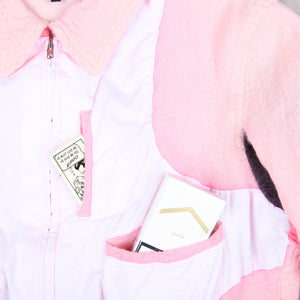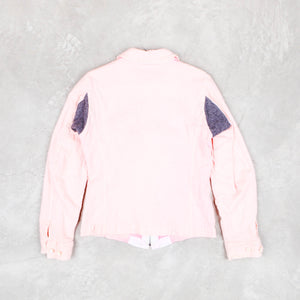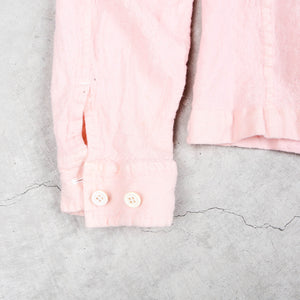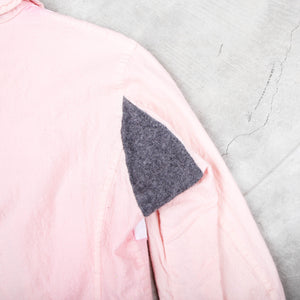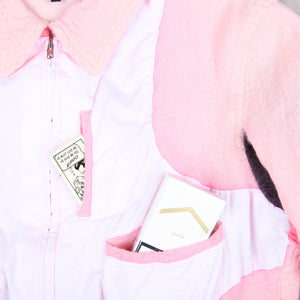 Rei Kawakubo
Comme des Garçons Homme Plus Spring/Summer 2005 Pink Panther Wool Jacket
Rei Kawakubo had set to create a very flamboyant atmosphere. Using colours & hairstyles typically associated with as feminine.

The show saw Rei send out her slightly dishevelled male models in a medley of pink colours. Models were made to look androgynous & the Pink Panther was emblazoned across Fuchsia Paneled T-Shirts, Hot pink trousers & double breasted jackets with pink lining.The collection was deemed refreshing due to the atmosphere created around the whole show & the concept of men in this seemingly feminine hue. Rei selectively chose The Pink Panther, the infamous animated British character, for the colours & flamboyance associated. This fit perfectly into the atmosphere of the show and plays on masculinity.
This jacket was a centrepiece of the collection amongst collectors, due to it's unique nature. Its unique design combined boiled & Distressed wool/cotton shirting fabrics unevenly over-dyed in the signature pink panther colour. The armpit offers a nice contrast with dark grey boiled wool & five unique pockets with off-white genuine horn buttons over-dyed in pink at the cuffs.