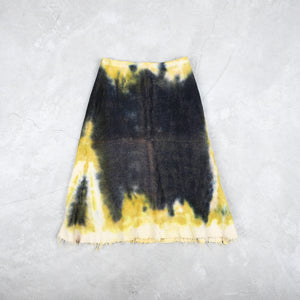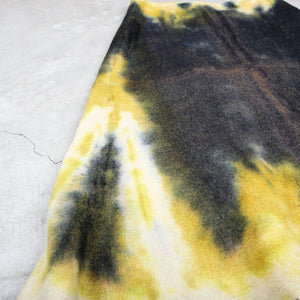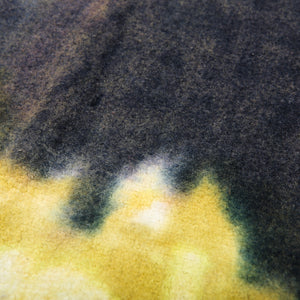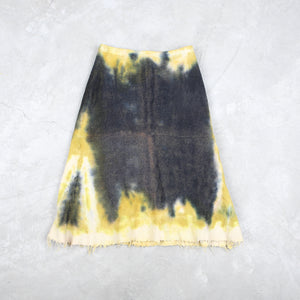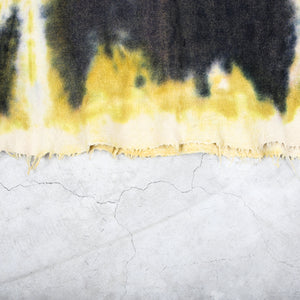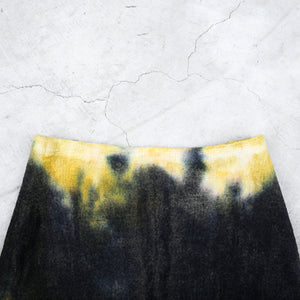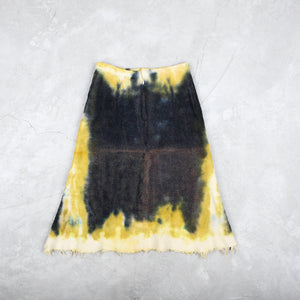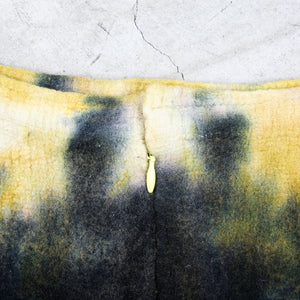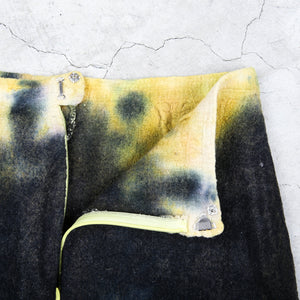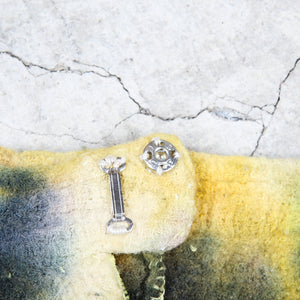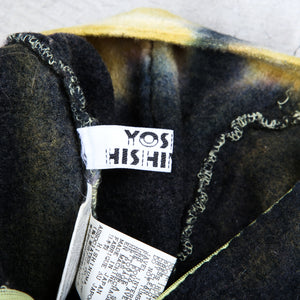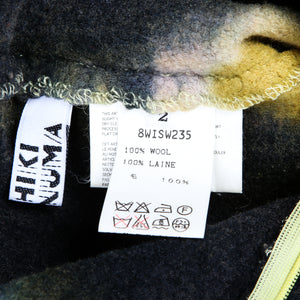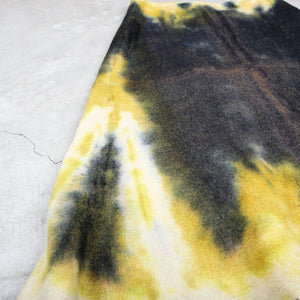 Yoshiki HIshinuma
Yoshiki Hishinuma Compressed Wool Skirt
Introducing a stylish & contemporary compressed wool skirt that effortlessly combines unique color palettes & modern design elements. This skirt features a captivating blend of yellow, black, white, & a subtle touch of pastel green, creating a visually striking composition that catches the eye.
Crafted from high-quality compressed wool, this skirt offers a luxurious texture & superior warmth, making it a perfect choice for cooler seasons. The compressed wool material provides structure & holds its shape beautifully, accentuating the silhouette with a sleek & tailored look.
At a length of 27 inches, this skirt strikes a balance between versatility & elegance. It offers a flattering & comfortable fit, allowing for effortless movement while maintaining a sophisticated aesthetic. The raw hem adds an edgy & contemporary touch, adding a hint of unconventional charm to the overall design.
The clever combination of colors in this skirt opens up endless styling possibilities. The boldness of the yellow & black is tempered by the clean lines of white, while the delicate pastel green adds a touch of softness & intrigue. This harmonious blend of hues creates a captivating visual dynamic that effortlessly transitions from day to night, making it a versatile wardrobe staple.
Whether paired with a tailored blouse for a polished office look or combined with a casual sweater for a chic & cozy ensemble, this compressed wool skirt is sure to make a statement. Its unique color palette, raw hem detailing, & impeccable craftsmanship showcase the designer's commitment to creating garments that are both stylish & distinctive.
Experience the perfect blend of contemporary design & timeless elegance with this compressed wool skirt, a versatile & fashion-forward piece that effortlessly elevates your wardrobe.
Season: Unknown
Size: 2
Waist: "
Hips: "
Length: "
Material: 100% Wool
Condition: 9/10
Colour: Yellow/Earthy Tones