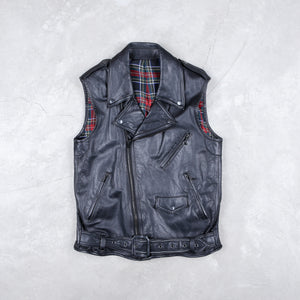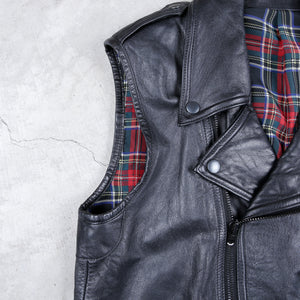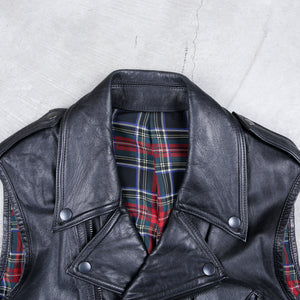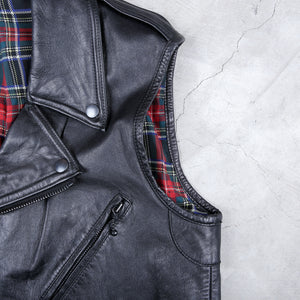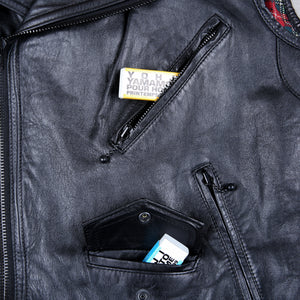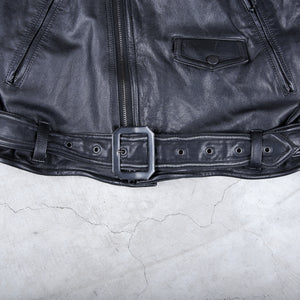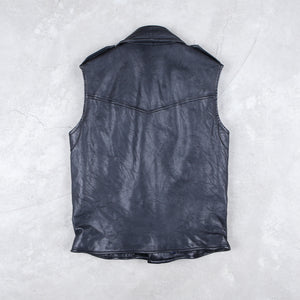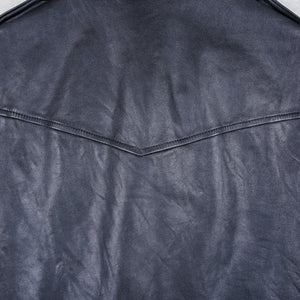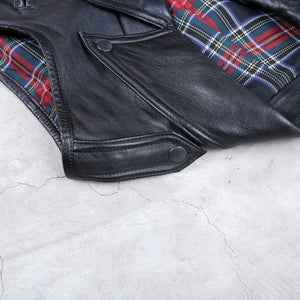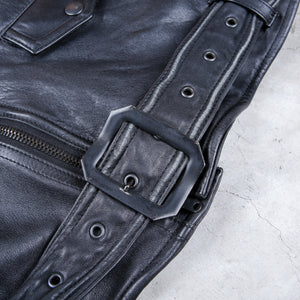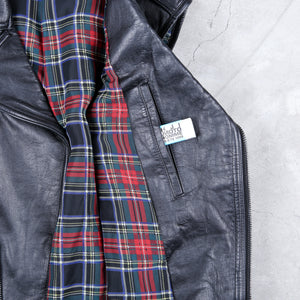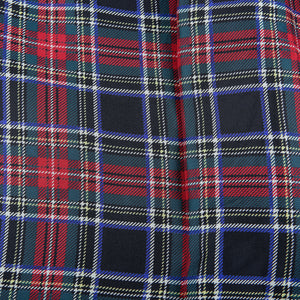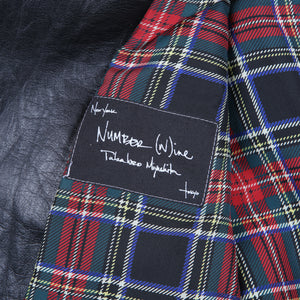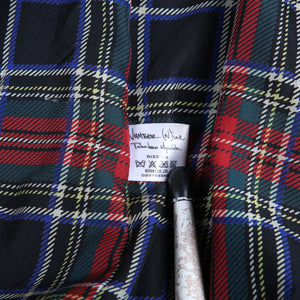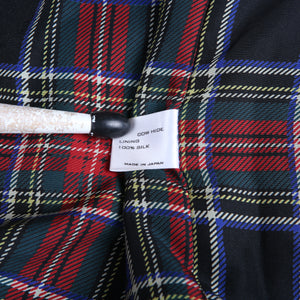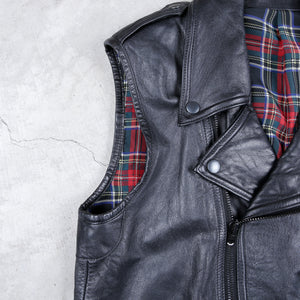 Takahiro Miyashita
Number (N)ine SS/05 Leather Vest "Nightcrawler"
The Number (N)ine Spring/Summer 2005 collection was Takahiro's Paris debut, Titled "Nightcrawler" he drew inspiration from one of Led Zeppelin's most infamous songs "Stairway To Heaven" along with other classic rock bands. The collection saw multiple layered looks, many of them completing the look with a vest. 
This vest being one of them, with a thick & heavy leather exterior. Paired with a beautiful lined interior, giving a slight accent when visible. Various pockets scattered throughout the vest with a ball chain zippers on each of them. 
Season: Spring/Summer 2005
Size: 3
Shoulder: 16"
Chest: 19"
Length: 27"
Hem: 18"
Material: Exterior: Cowhide, Interior: 100% Silk Lining
Condition: 8/10
Colour: Black