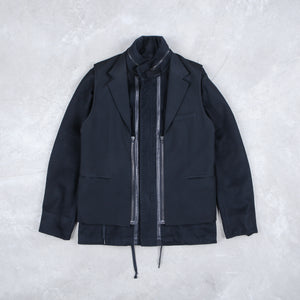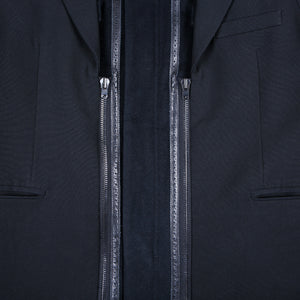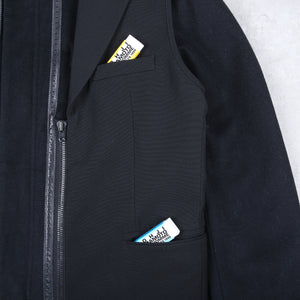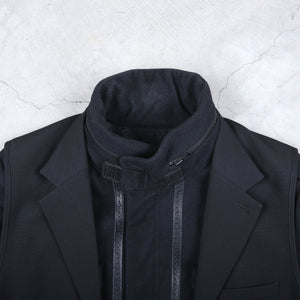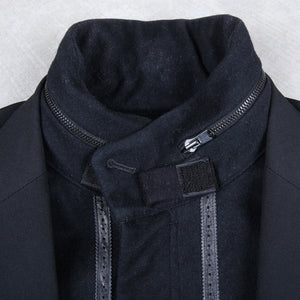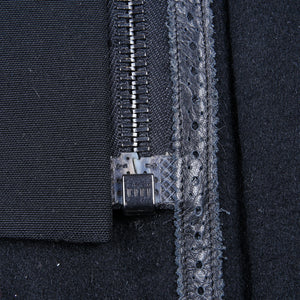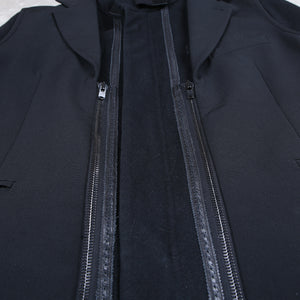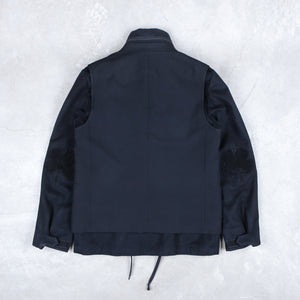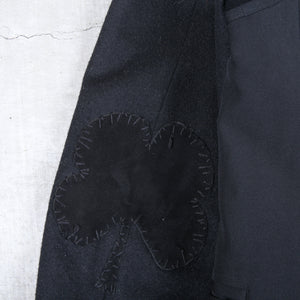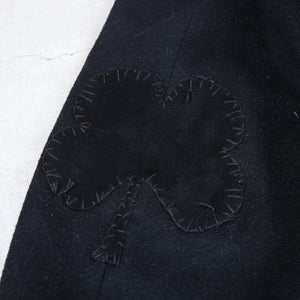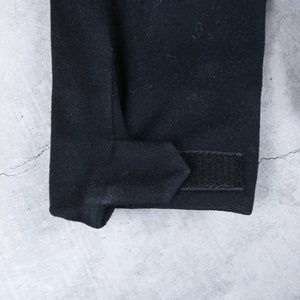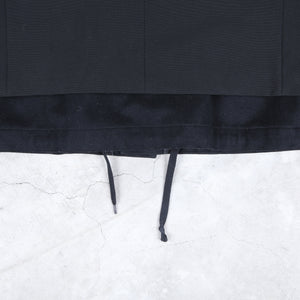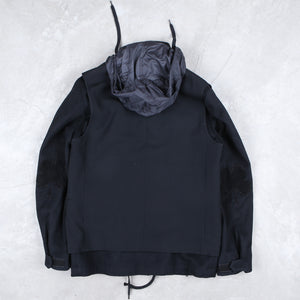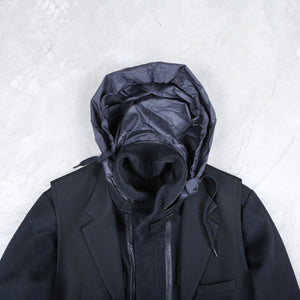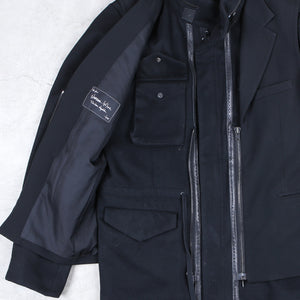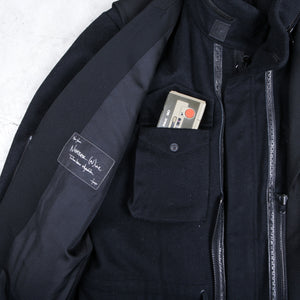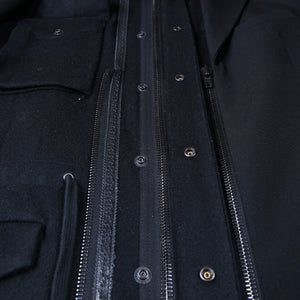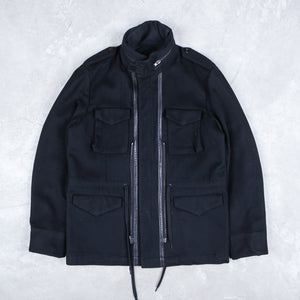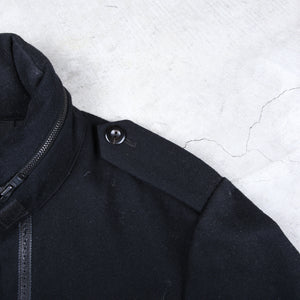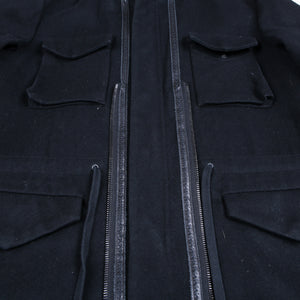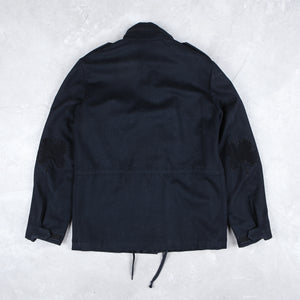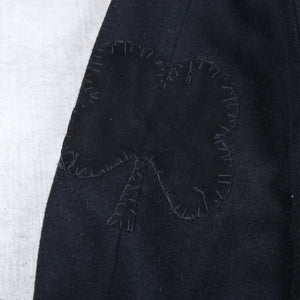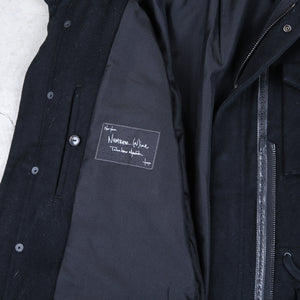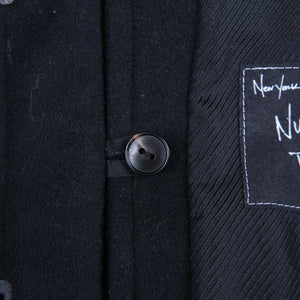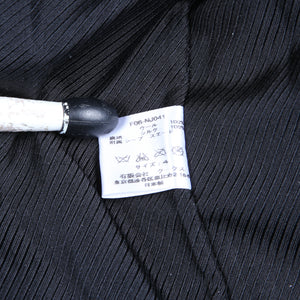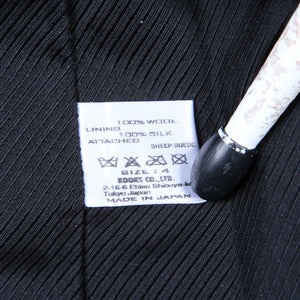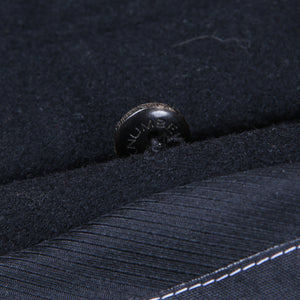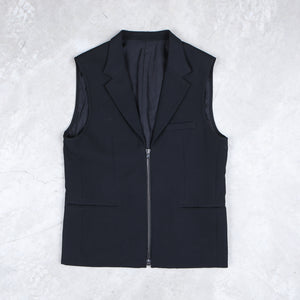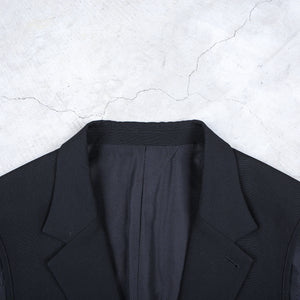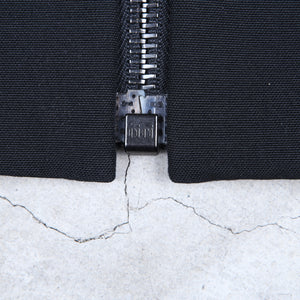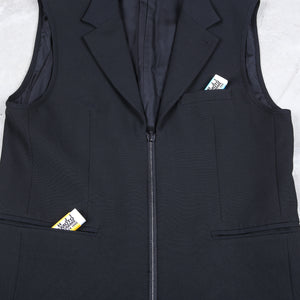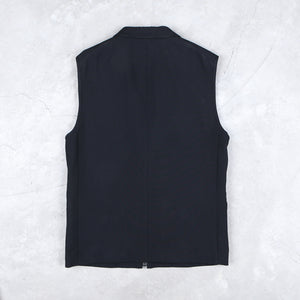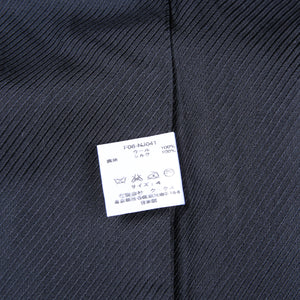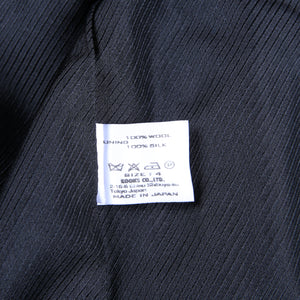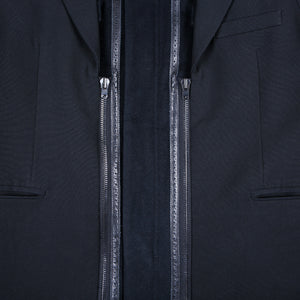 Takahiro Miyashita
Number (N)ine AW/06 NOIR Tailored Jacket
The Autumn/Winter 2006 collection titled "NOIR" was a big shift in focus for Takahiro Miyashita. His previous collections focused on a grunge street style & was met with heavy cultural references throughout the years. However for this collection, Miyashita shifted his focus on tailoring & construction. Each garment was met with meticulous expert detailing & presentation, each small detail is hand sewn & stitched on with nothing but the best materials. The collection was met through a veil of dark & black fabrics, hinting at the theme of darkness, garments which were presented in a rumpled manner giving the runway a horror like feeling.
This black tailored jacket is nothing short of the representation of the meticulous details from the collection, presenting a thick & heavy material, the jacket is made of a combination of 100% Wool & Silk lining. Along with Cow Hide attached on parts of the vest, a RIRI zipper each hand sewn. The jacket features a sleek black silhouette with two hand stitched  four leaf clover patches on each side of elbow symmetrically & with a leather detailed lining running along the zipper.
The jacket features a removable vest part that can be worn either on the jacket or alone without the jacket. It can easily be removed by one of the RIRI zippers its attached by along the front of the jacket. It doubles down as a tailored vest that can easily be worn alone side any other outfit.  A hidden pocket along the collar is kept for a hood, along with various other small details which make this jacket absolutely unique, with a combination of 9 unique pockets throughout the garment. 
Season: Autumn/Winter 2006
Size: 4 
Shoulder: 18.5"
Chest: 21.5"
Length: 33"
Hem: 22"
Material: 100% Wool | Lining: 100% Silk | Attached: 100% Cowhide
Condition: 9.5/10 (Practically unworn)
Colour: Black