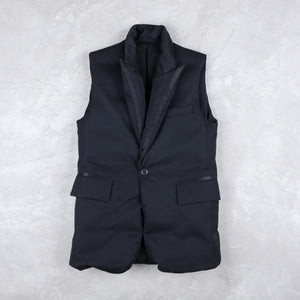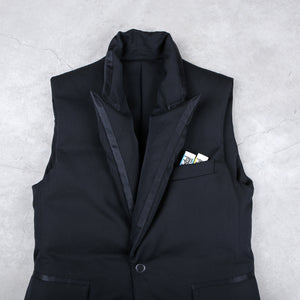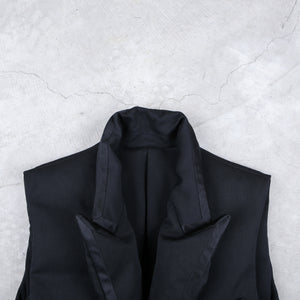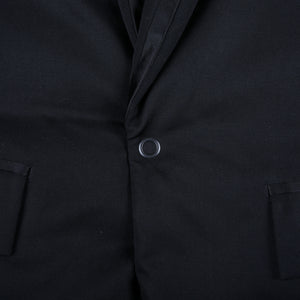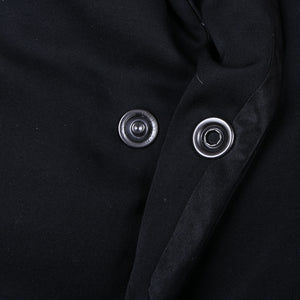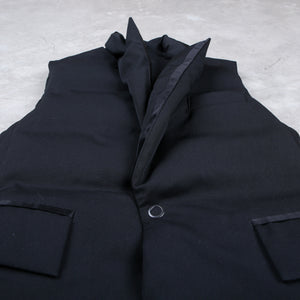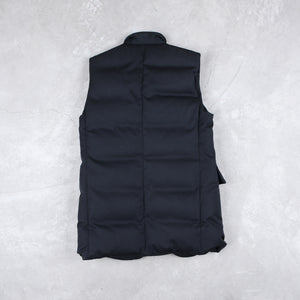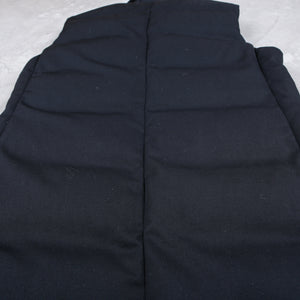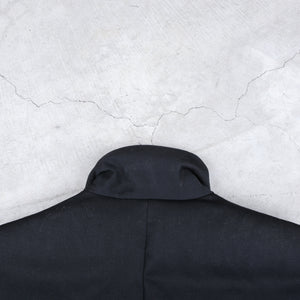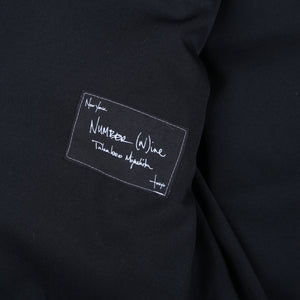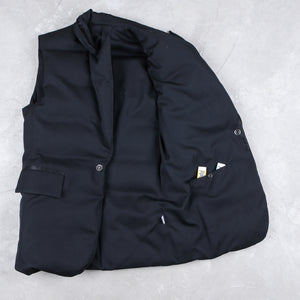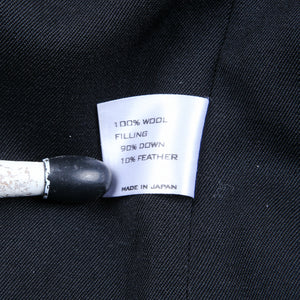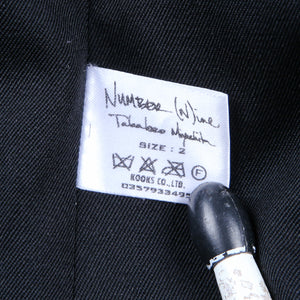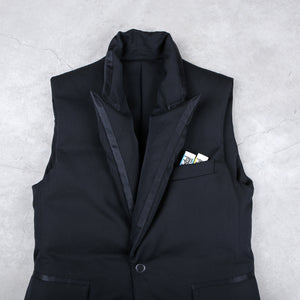 Takahiro Miyashita
Number (N)ine AW/05 Down Vest "The High Streets"
One of Takahiro Miyashita's most prominent collections to date. "The High Streets" collection featured models in an array of hybrid fabricated garments.  Featuring some of the most popular from the collection being the cargo pants & jacket. Models were dressed in grunge outfits & had their hair styled along the theme, along with with music suited the scene playing various tracks by Nirvana. 


This down vest is filled with 90% down & features an exaggerated tailored collar, two front pockets & a beautiful lining running along edges of the vest. 
Season: Autumn/Winter 2005 "The High Streets"
Size: 2
Shoulder: 17"
Sleeve: 0"
Chest: 20"
Length: 34"
Hem: 21.5"
Material: 100% Wool Filling, 90% Down, 10% Feather 
Condition: 9.5/10 (Practically unworn)
Colour: Black