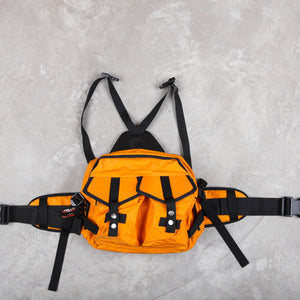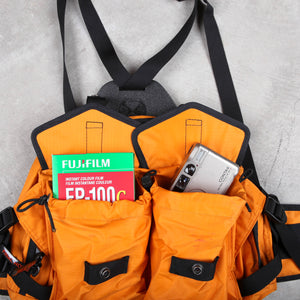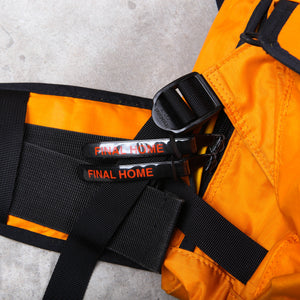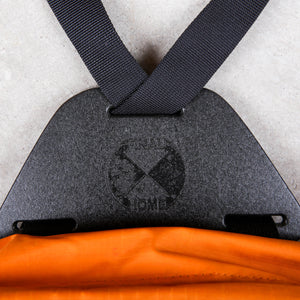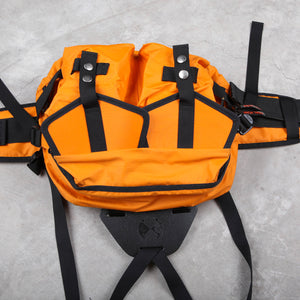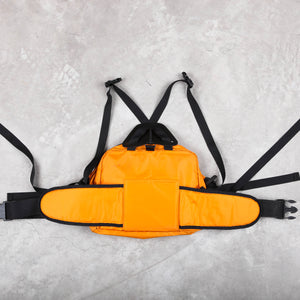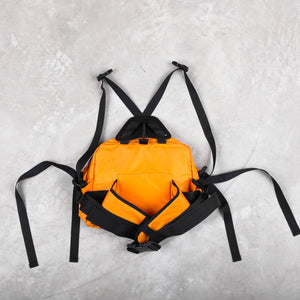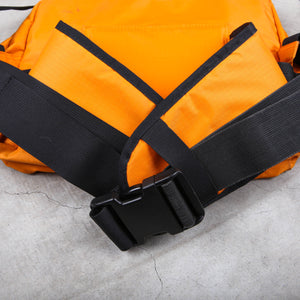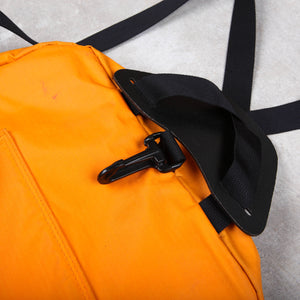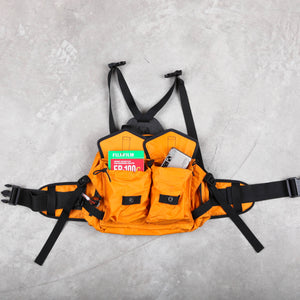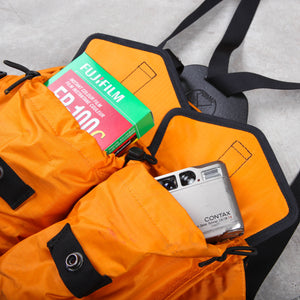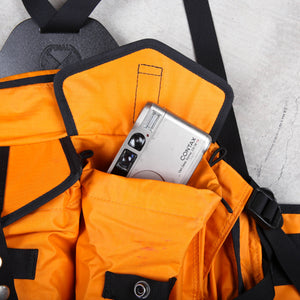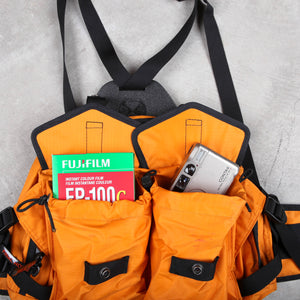 Final Home
Kosuke Tsumura Final Home Tactical Safety Rig
Final Home was a project started by Kosuke Tsumara in 1992 under supervision of Issey Miyake, with the first Nylon jacket. The jacket's puprose, according to Tsumara was to be a "basic ZERO piece from which you can start. With many pockets, each FINAL HOME becomes as individual and unique as its owner." The idea revolving around a nuclear explosion occurring & surviving the disaster realizing everything you own has be destroyed, apart from the clothes you are currently wearing. This being "Final Home". 
Every item was created with the idea that it must be as functional as possible & wearable.  This Final Home Tactical Safety Rig can be worn on the chest or as a backpack. There are many small details such as "Final Home" written on the zipper, a nuclear logo on parts of the bag, Pockets that with adjustable straps for maximum comfort & even clips to hold down the bag as you are "Running for Safety"
This Bag is nothing short of a true art piece, with adjustable straps across the bag & the iconic Orange distinct colouring.
Season: AW/1996
Size: OS
Height: 12"
Width: 15"
Depth: 8.5"
Fitting: Regular
Material: 100% Nylon
Condition: 8/10 (Small marks on the bottom of bag)
Colour: Orange/Black