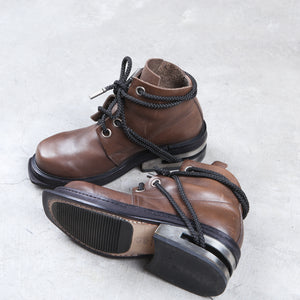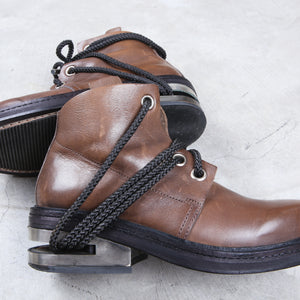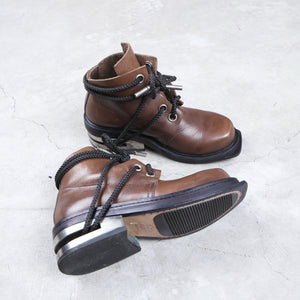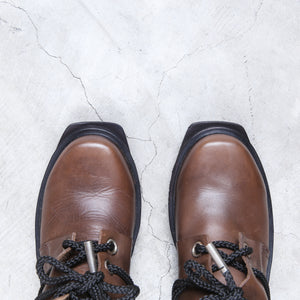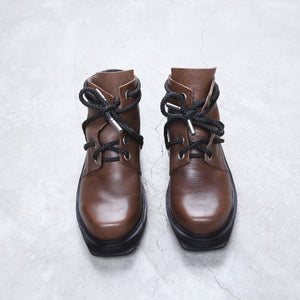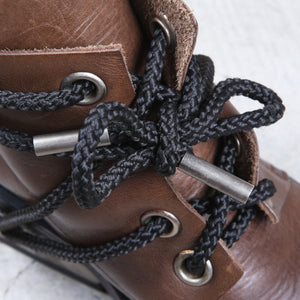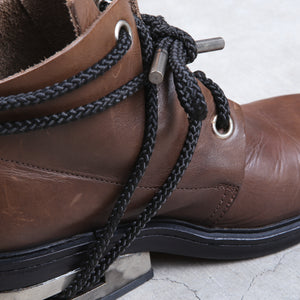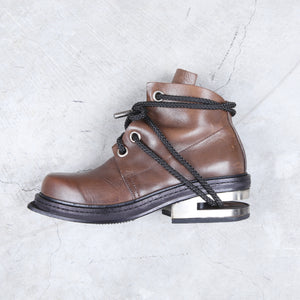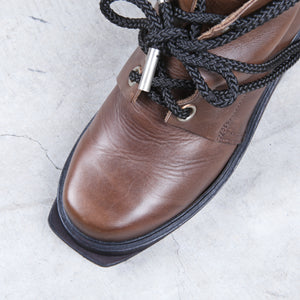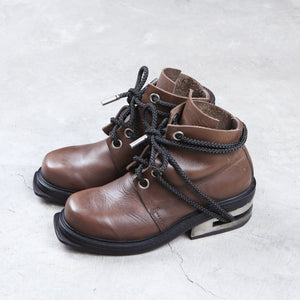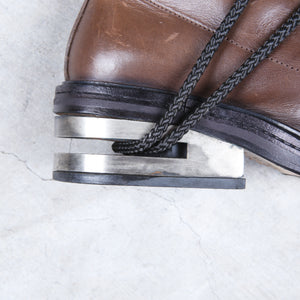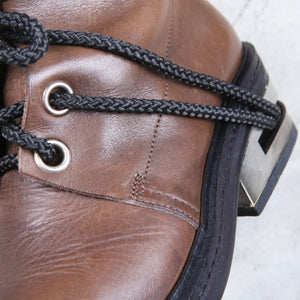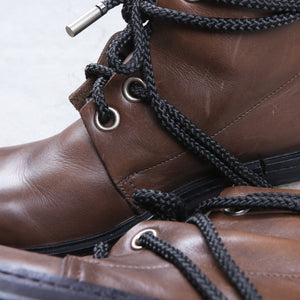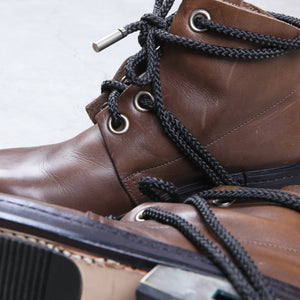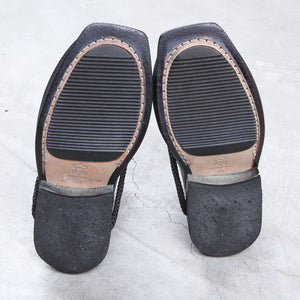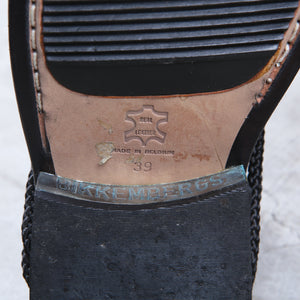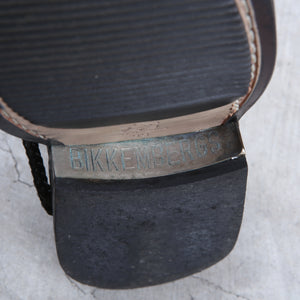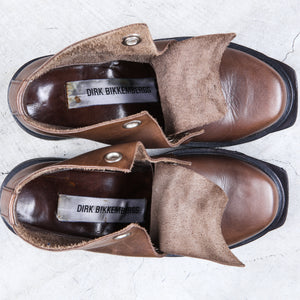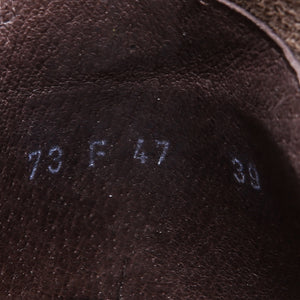 Dirk Bikkembergs
Dirk Bikkembergs Brown Metal Mountaineering Boots Laced
The metal heels being such an iconic element to the Dirk Bikkembergs universe, it is to no surprise we see such variety of iterations. One of the early pairs in the golden age of the 90s, quite well known as being Dirks most artistic times. With such a plethora of well throughout details, spanning from using a variety of materials to various intricate lacing systems & ornaments. Using these various materials to define each pair in its own rights.
This pair was what could be referred to as a blueprint to the iconic bungee metal heel boots. Reflecting an ostentatious progression leading up to the model with a bungee to wrap around the boot. This one features the key elements such as a rounded toe  with a boxed out sole representing details from ski boots, to the metal heel with a slit cut in to use while tying the laces, there are many details that were taken from this model which were slightly tweaked to create its final form.

The laces from a thickly woven material has a cylinder like metal cap over the ends feeding more into the mountaineering & military motif of strong durable materials & looks. Wide metal eyelets extenuating even the smallest details in this boot. Paired up with the metal heels & painted black sole to exaggerate the larger sole to the boots this pair gives for a beautiful blend to the combination of functionality & artistic design.