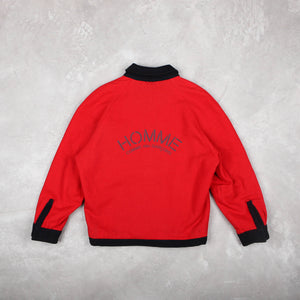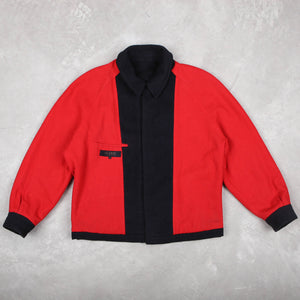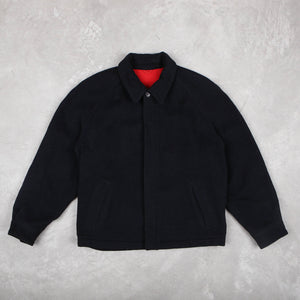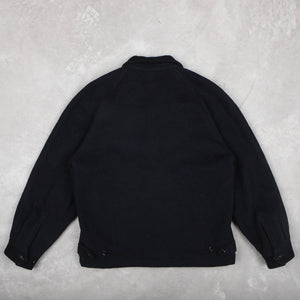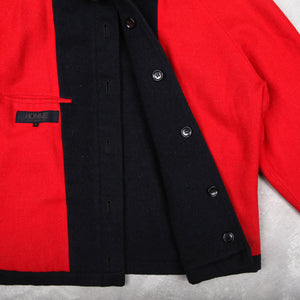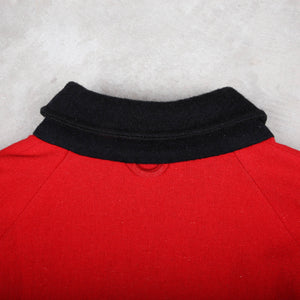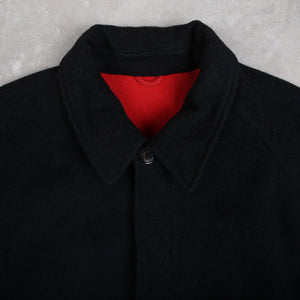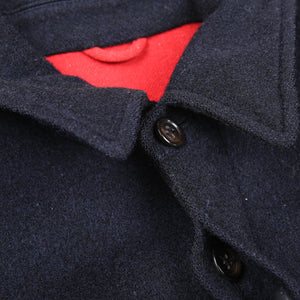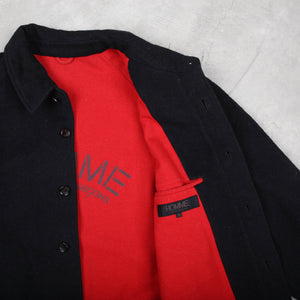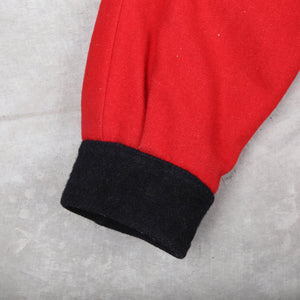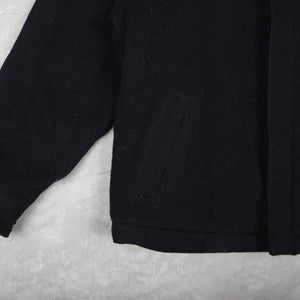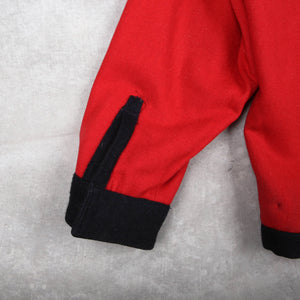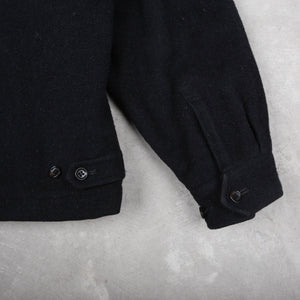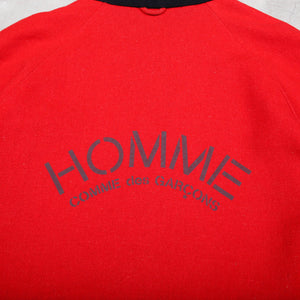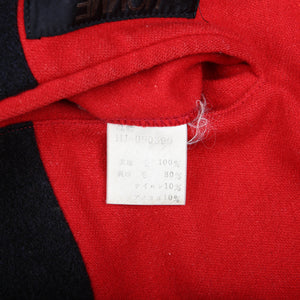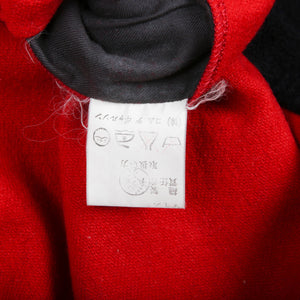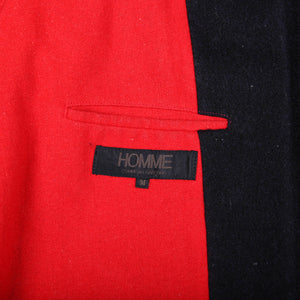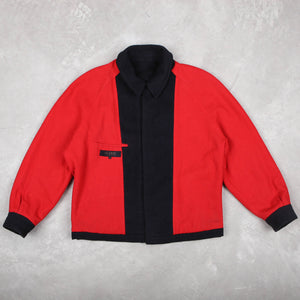 Comme Des Garçon
Comme Des Garçons Homme Wool Jacket
80s CDG Homme Double Reversible Jacket!
 This CDG Homme jacket is very reminiscent of what Red Kawakubo envisioned the brand at the time. Featuring a distinct red colour on the main portion of the jacket it followed a somewhat "Punk" theme in colours which was a heavier focus during the 1980s for the brand. Rei was a master at showing us that there is always more than meets the eye to Comme Des Garçons, her garments would typically allow for multiple ways to be worn, that is showcased here very well, with the reversible sides on the jacket. It allows you to dress based on the occasion, wether your going for a night out with friends or going to work the jacket can be flipped to the desired side that best suits the occasion. 
This jacket is nothing short of astonishing, it is poetic & beautifully tailored. The attention to small details is what perfects this jacket, the detailing on the cuff in the way wether it is flipped on the Red or Black side, shows how though-out Rei was, the front buttons that have been made to be hidden when worn on either side but showing the button when worn on other side is a small detail that makes the jacket flawless.
Season: 1980s
Size: M
Shoulder: 17.5"
Sleeve: 23.5"
Pit to Pit: 22.5"
Length: 27"
Material: 100% Wool
Condition: 8.5/10
Colour: Red/Black