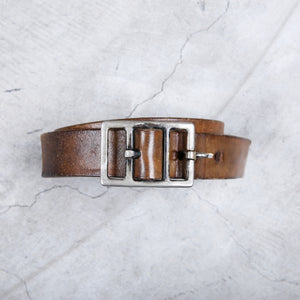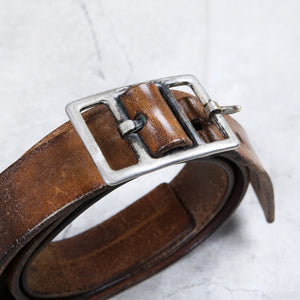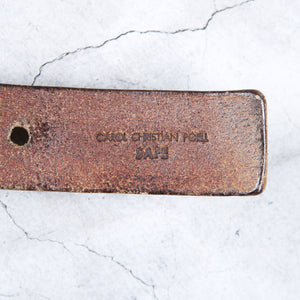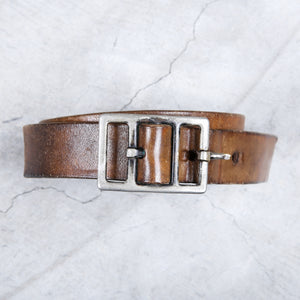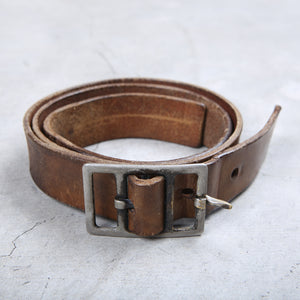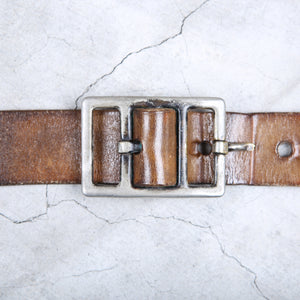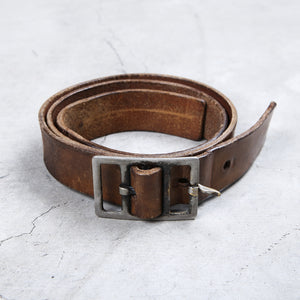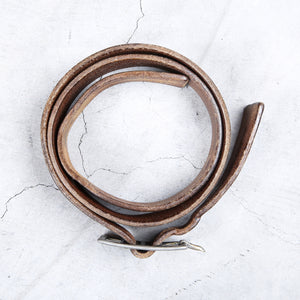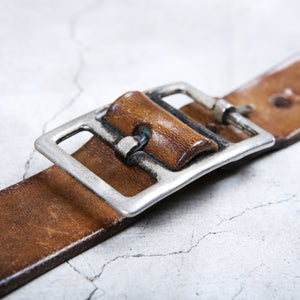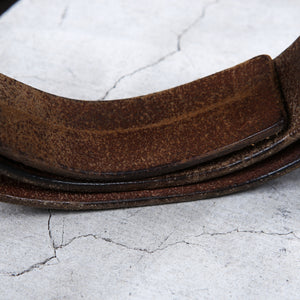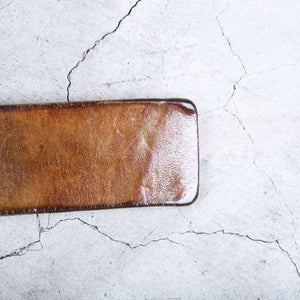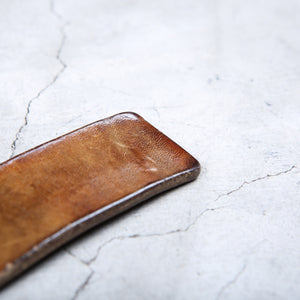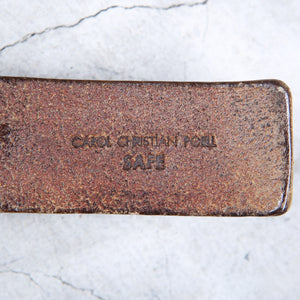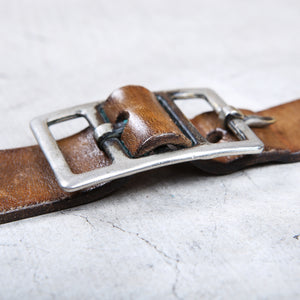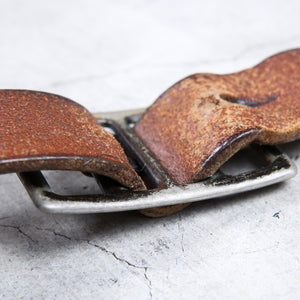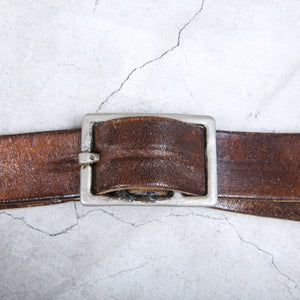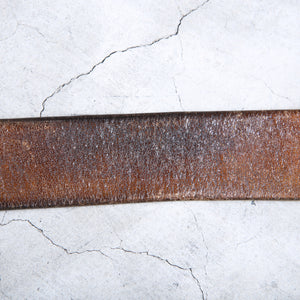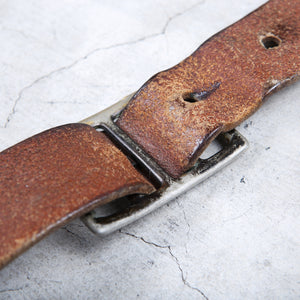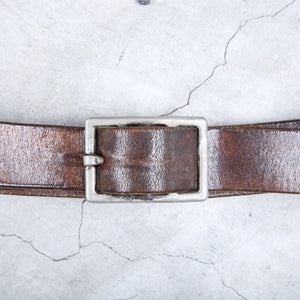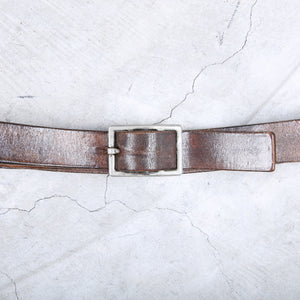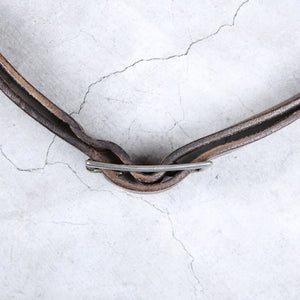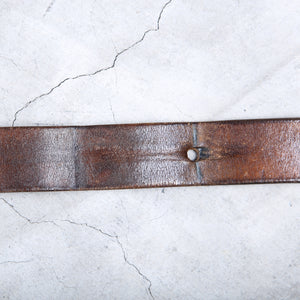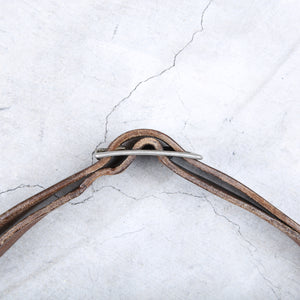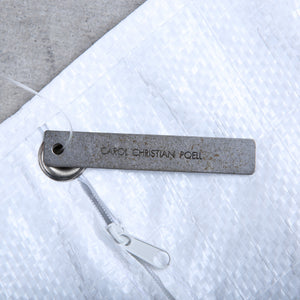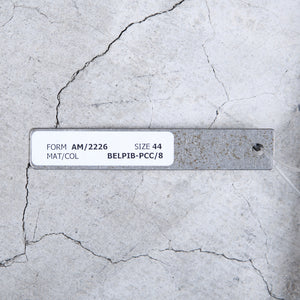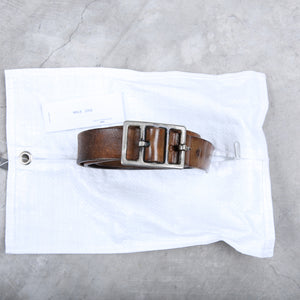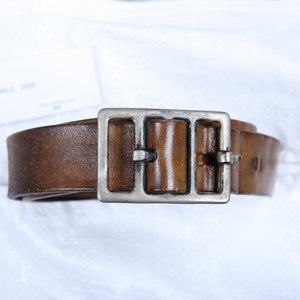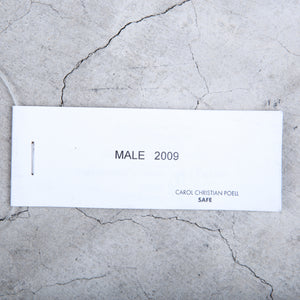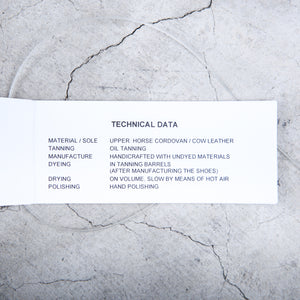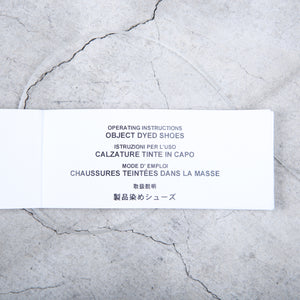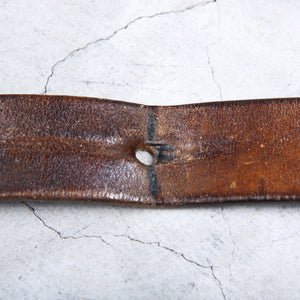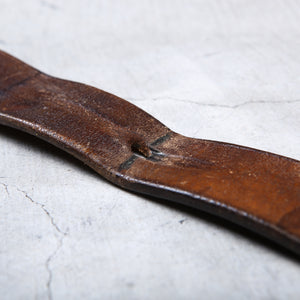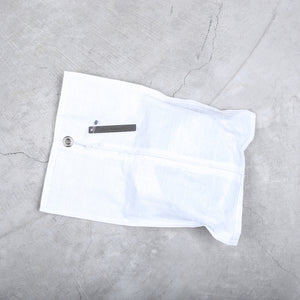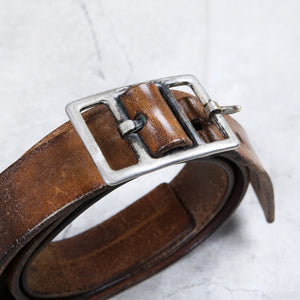 Carol Christian Poell
Carol Christian Poell Horse Cordovan Leather Belt Male 2009 "SAFE"
Carol Christian Poell's horse leather belt from 2009 is a distinctive piece that showcases the designer's expertise in working with innovative materials. The belt is crafted from the skin of a horse's back, which creates a unique texture that cannot be replicated with cowhide. The leather is treated with a special tanning process that results in a rich, deep brown color, which further enhances the distinctive appearance of the belt.
The design of the belt is minimalistic, with a simple silver buckle & two loops to secure the strap. The hardware is made from high-quality materials & has a subtle matte finish, which complements the texture of the horse leather. The belt is adjustable to a range of sizes to accommodate different waist sizes.
What sets the horse leather belt apart from other belts is its durability & resistance to wear & tear. Horse leather is known for its strength and ability to withstand harsh conditions, which makes it a popular choice for equestrian equipment. This durability is reflected in the belt's ability to maintain its shape and texture even after years of use.
Overall, Carol Christian Poell's horse leather belt from 2009 is a statement piece that showcases the designer's ability to work with innovative materials and create pieces that are both functional & visually striking. The belt's unique texture & durability make it a sought-after accessory for fashion enthusiasts & collectors alike.
AM/2226 BELPIB-PCC/8