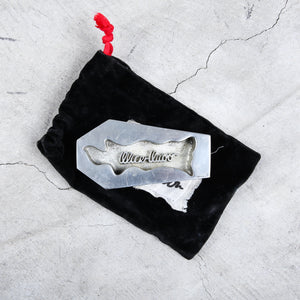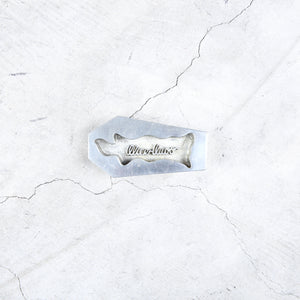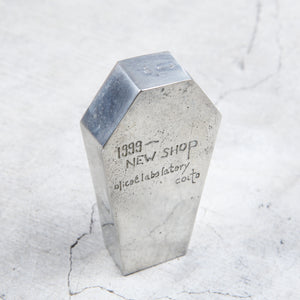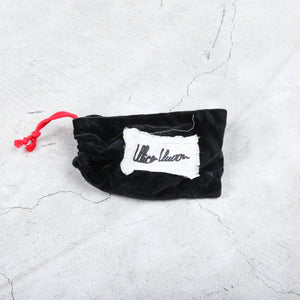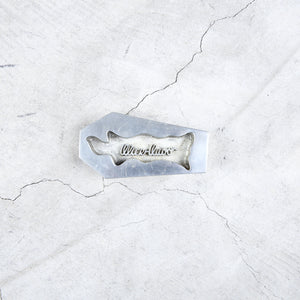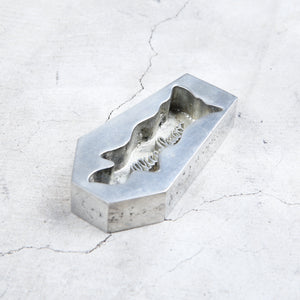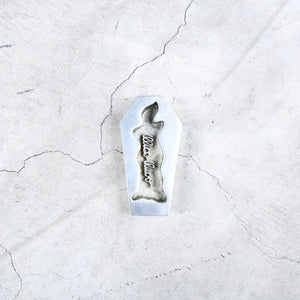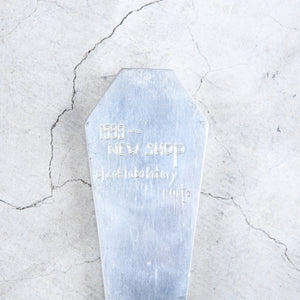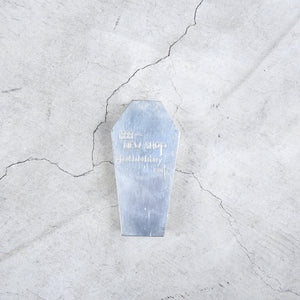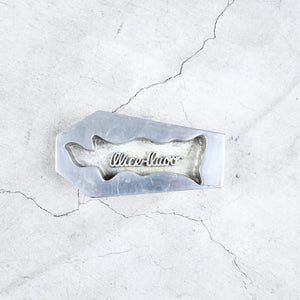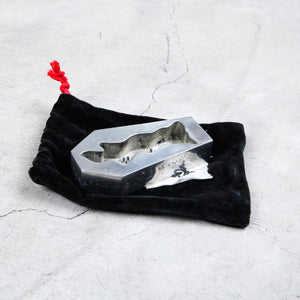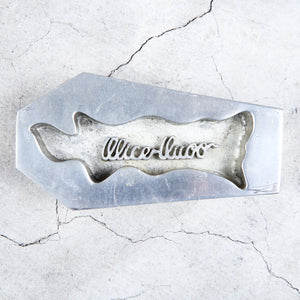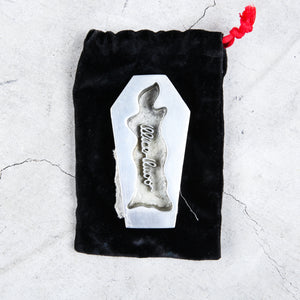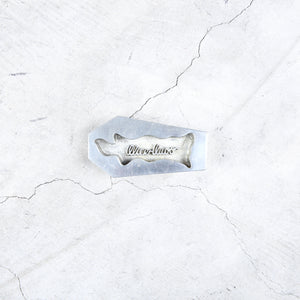 Alice Auaa
Alice Auaa Store Opening Ash Tray
In the past, ashtrays were commonly used items, particularly during a time when smoking was more prevalent. They were typically found in homes, restaurants, bars, & other public places. However, as attitudes towards smoking & its health effects have changed, the use of ashtrays has diminished significantly, & many public spaces have banned smoking altogether.
In recent years, some high-end fashion brands & designers have reimagined ashtrays as accessories or decorative items. Instead of their original utilitarian purpose, these designer ashtrays now serve as decorative pieces that add a touch of luxury & sophistication to interior spaces. They have become collectible items for fashion enthusiasts & design aficionados, appealing to those who appreciate the craftsmanship & creativity that goes into these designer pieces.
This Alice Auaa ash tray designed with the brands theme in mind shaped in a coffin with the classic brand logo at the centre of the tray. Engraved on the back "1999 New Shop. Alice laboratory." It also marks a significance as it may have given along the purchase of a clothing item during the shops opening. 
Avant-garde brands ashtrays often feature high-quality materials, intricate designs, & unique shapes that reflect the brand's aesthetic & design philosophy. They are crafted with attention to detail & may incorporate luxurious materials like fine porcelain, crystal, marble, or precious metals. Some designer ashtrays may also bear the brand's logo, making them recognizable to those familiar with the fashion house.
While these ashtrays are not always initially intended for smoking use, they have found a niche as decorative accessories that can elevate the ambiance of a room or serve as statement pieces in a collector's showcase. They are often marketed as luxury home decor items, appealing to customers who seek unique or exclusive pieces for their living spaces.
It's essential to recognize that the fashion industry's use of ashtrays as accessories should not only be seen to promote or encourage smoking, but rather highlights how fashion can reinterpret & elevate everyday objects into objects of art and luxury. As with any accessory, the appeal of designer ashtrays lies in their craftsmanship, design, & the allure of owning a piece from a prestigious fashion brand.