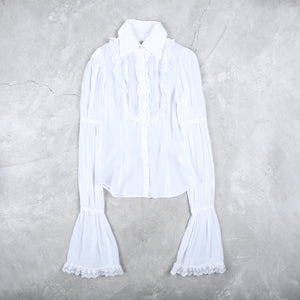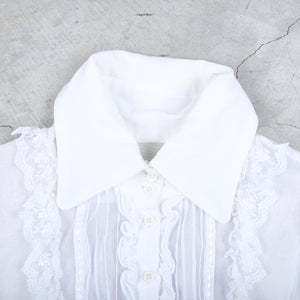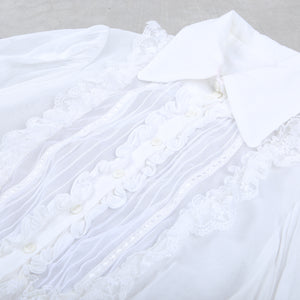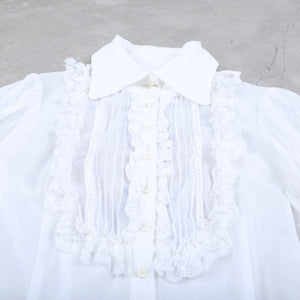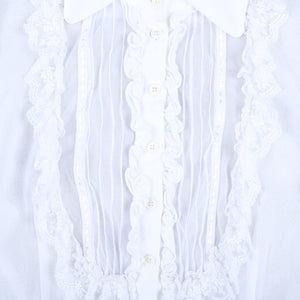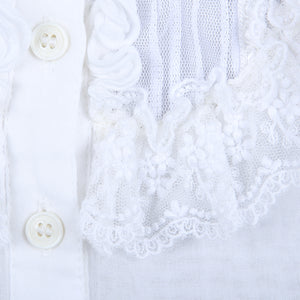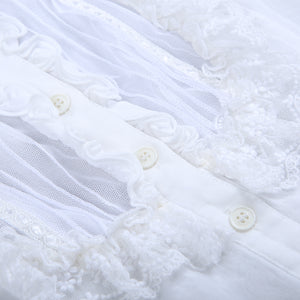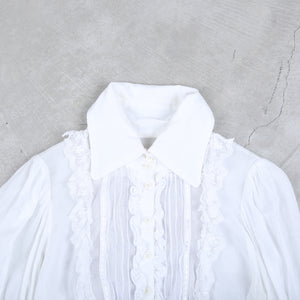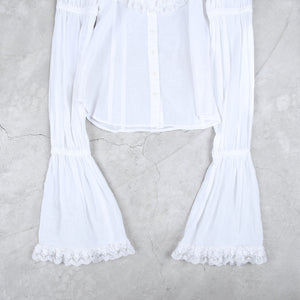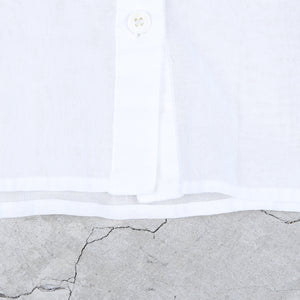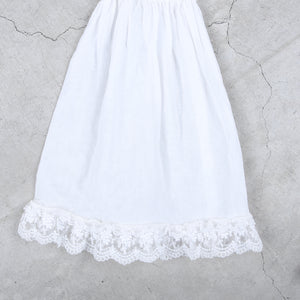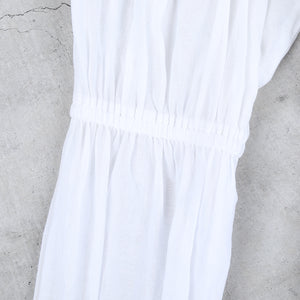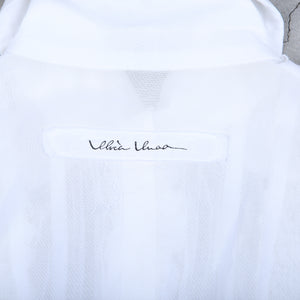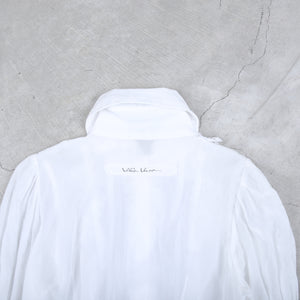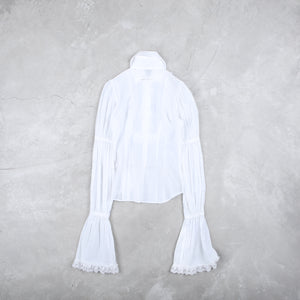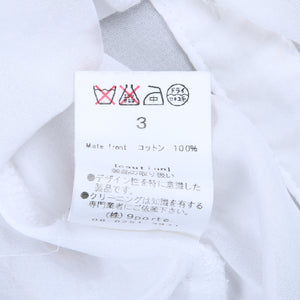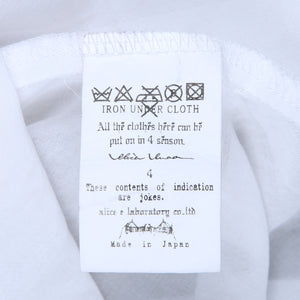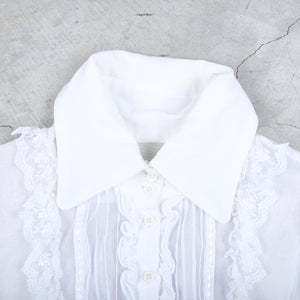 Alice Auaa
Alice Auaa Frayed Gothic Blouse White
Alice Auaa, the visionary designer known for his gothic creations, showcases an exquisite array of details in his white gothic blouses. These intricate elements epitomize his unique design language & contribute to the darkly romantic aesthetic that defines his work.
In these blouses, Alice Auaa masterfully combines delicate lacework, ornate embroidery, & intricate ruffles. Each component is meticulously placed to create a sense of drama & opulence. The lacework, with its intricate patterns, adds a touch of ethereal beauty, while the embroidery, often featuring symbolic motifs, tells stories of mystique & intrigue.
The ruffles, skillfully crafted & expertly layered, lend a sense of volume & movement to the blouses. They create a visually captivating silhouette that is both feminine & gothic in nature. The attention to detail in the ruffles demonstrates Alice Auaa's commitment to precision & craftsmanship.
It is worth noting that Alice Auaa's designs also draw inspiration from Lolita fashion, a subculture that originated in Japan. Lolita fashion is characterized by its doll-like aesthetics, emphasizing modesty, frills, & a romanticized Victorian influence. Alice Auaa incorporates elements of this style into his gothic blouses, such as the use of ruffles & intricate lace, creating a captivating fusion of gothic & Lolita fashion.
Lolita fashion, with its origins in the Harajuku district of Tokyo, has evolved into a diverse & influential subculture. It celebrates self-expression & a whimsical approach to fashion. Alice Auaa's incorporation of Lolita-inspired elements adds a unique twist to his gothic blouses, infusing them with a touch of innocence & playful charm amidst their dark allure.
In conclusion, Alice Auaa's white gothic blouses exhibit meticulous details that capture the essence of his design philosophy. With their intricate lacework, ornate embroidery, & voluminous ruffles, these blouses stand as masterpieces of gothic fashion. Through the infusion of Lolita-inspired elements, Alice Auaa creates a distinctive aesthetic that merges darkness & romance, leaving a lasting impression on the world of fashion.
Season: Early 00s
Size: L
Shoulder: 14"
Sleeve: 32"
Chest: 15.5"
Length: 25"
Hem: 16"
Material:
Condition: 8/10
Colour: Black