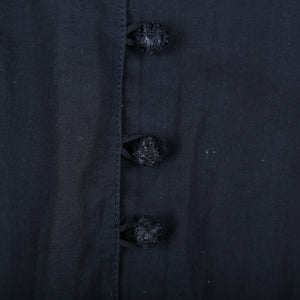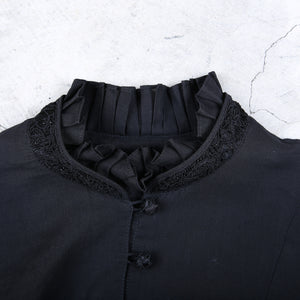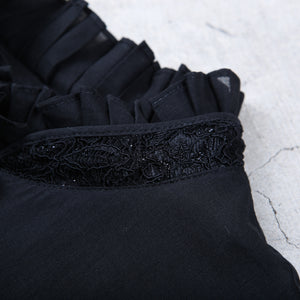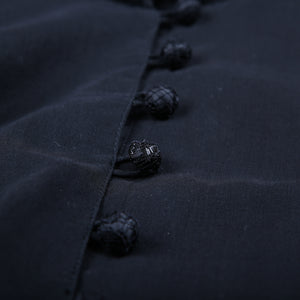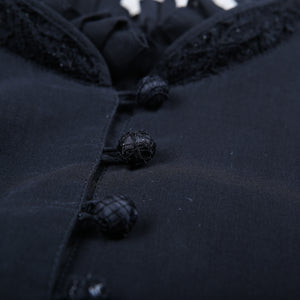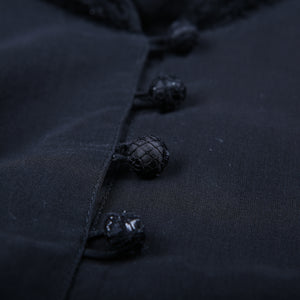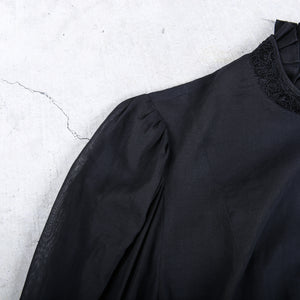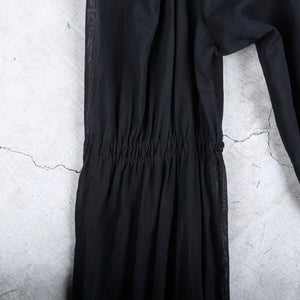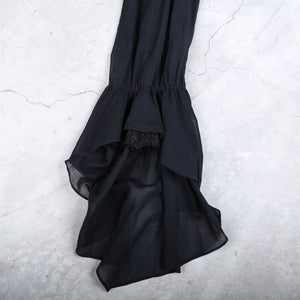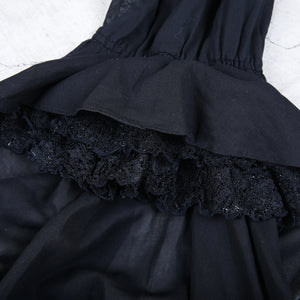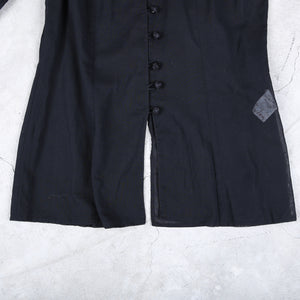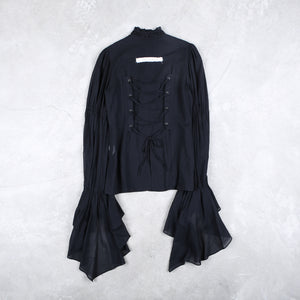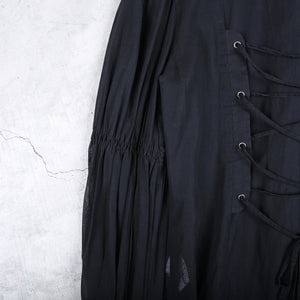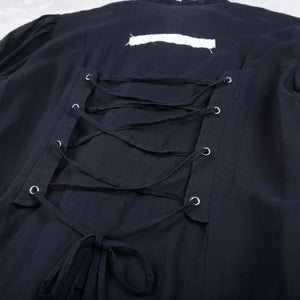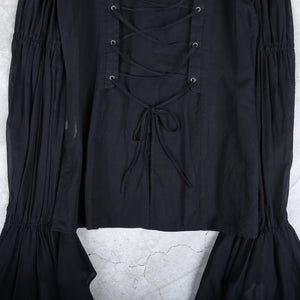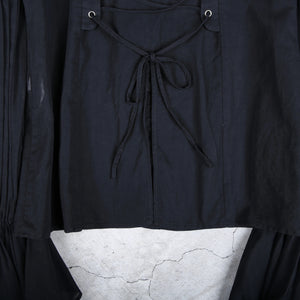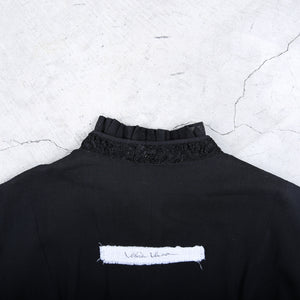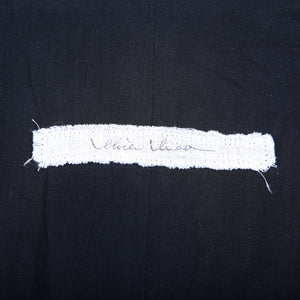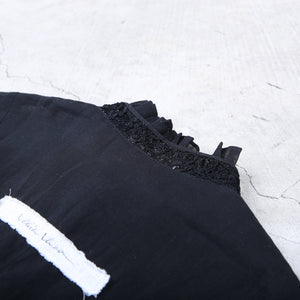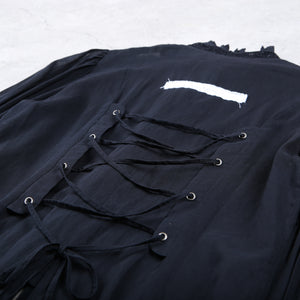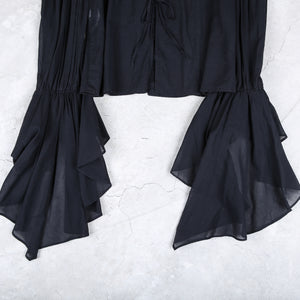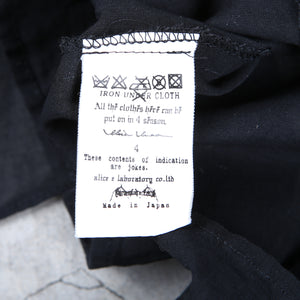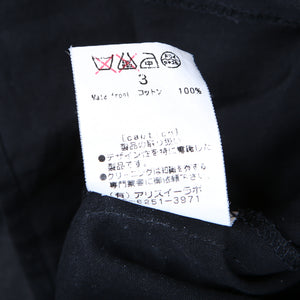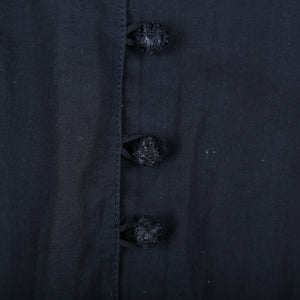 Alice Auaa
Alice Auaa Frayed Gothic Blouse
Alice Auaa is a highly regarded for his unique & avant-garde approach to design. Renowned for his gothic-inspired creations, Alice Auaa consistently pushes the boundaries of fashion, blending elements of dark romanticism with a contemporary edge.
When it comes to his gothic blouses, Alice Auaa incorporates a range of design elements that set his creations apart. Intricate lacework, ornate embroidery, & exquisite ruffles are often featured in his designs, adding a touch of Victorian elegance to the garments. These elements are meticulously crafted & meticulously placed, creating a sense of drama & opulence.
Another notable design element often found in Alice Auaa's gothic blouses is the incorporation of asymmetry. Uneven hemlines, off-center details, & unbalanced silhouettes add an element of visual interest & create a sense of unconventional beauty. This asymmetry, combined with the intricate detailing, adds depth & complexity to the garments, further enhancing their gothic allure.
In terms of fabric choices, Alice Auaa often selects rich, textured materials such as velvet, silk, and lace to enhance the gothic aesthetic of his blouses. These fabrics are carefully draped & layered, creating a sense of movement and a dynamic silhouette.
Additionally, he is known for his masterful use of black as the primary color in his designs. Black, with its associations with darkness and mystery, is a defining characteristic of gothic fashion, & Alice Auaa skillfully incorporates this hue to capture the essence of the gothic subculture.
This blouse exude's an air of dark romance & sophistication. Through intricate detailing, asymmetry, luxurious fabrics, & a focus on the contrast between different black fabrics, he created a mystical garment that is both visually captivating & representative of Alice's unique design sensibility.
Season: Early 00s
Size: L
Shoulder: 15.5"
Sleeve: 35"
Chest: 16"
Length: 25"
Hem: 15.5"
Material:
Condition: 8/10
Colour: Black