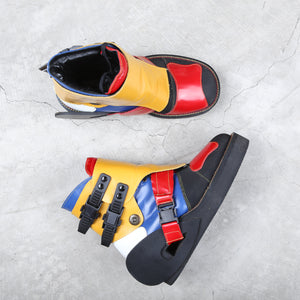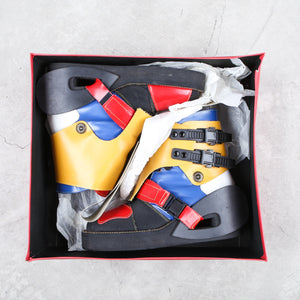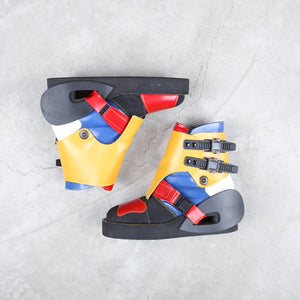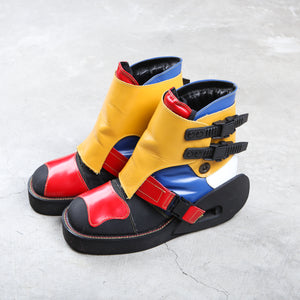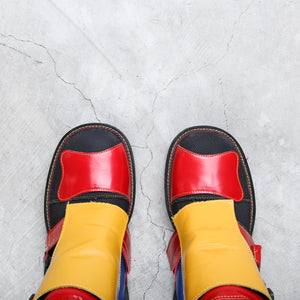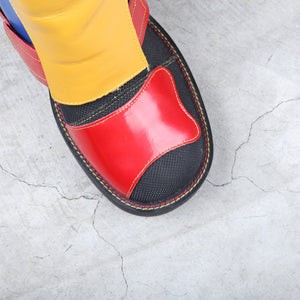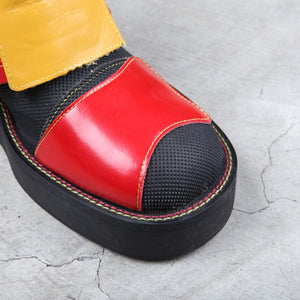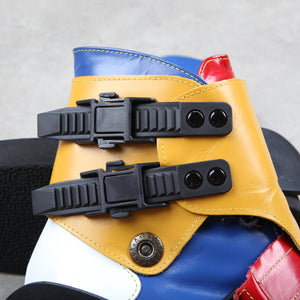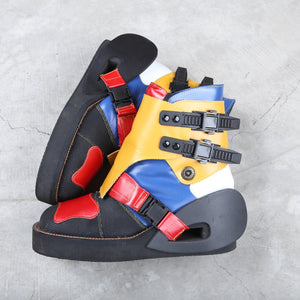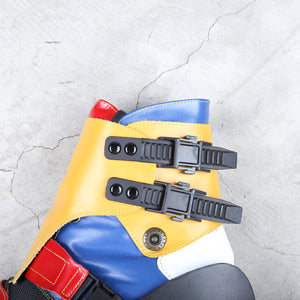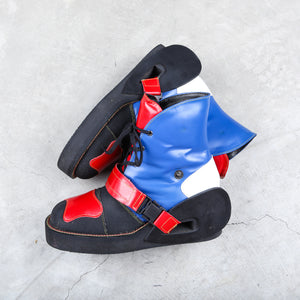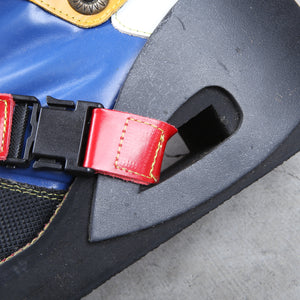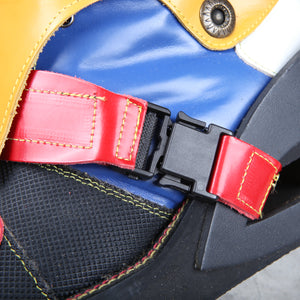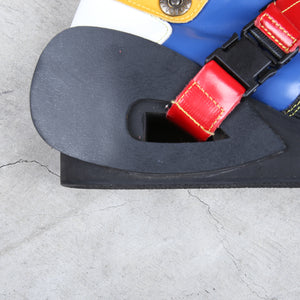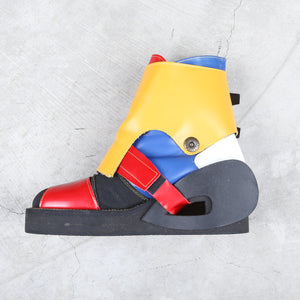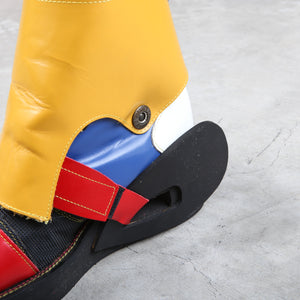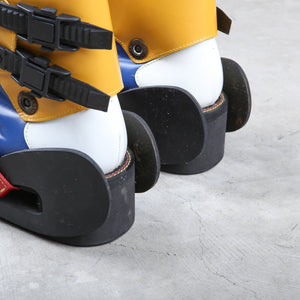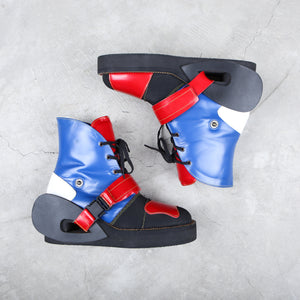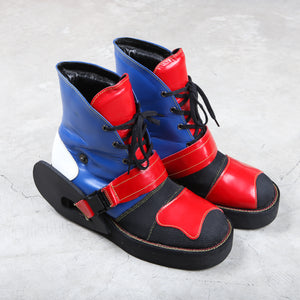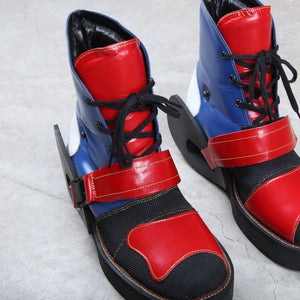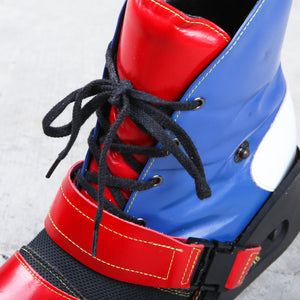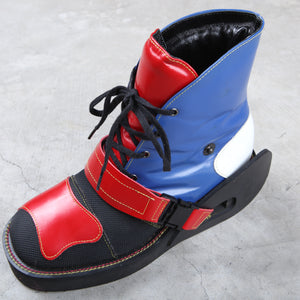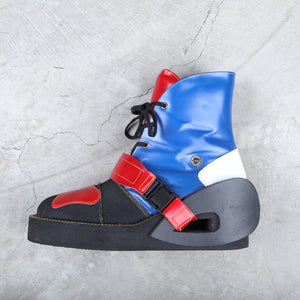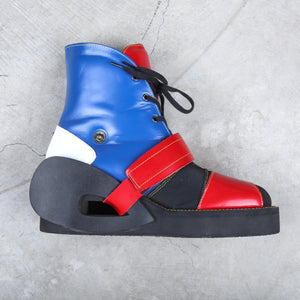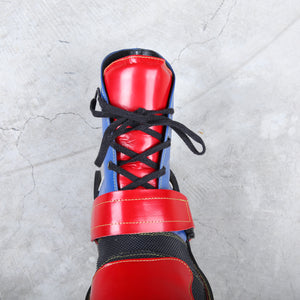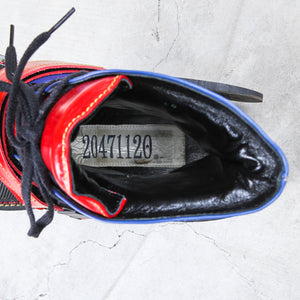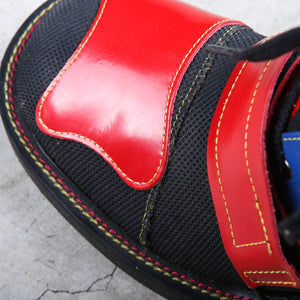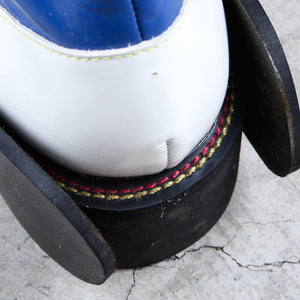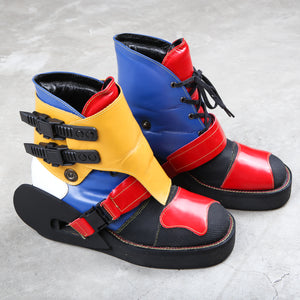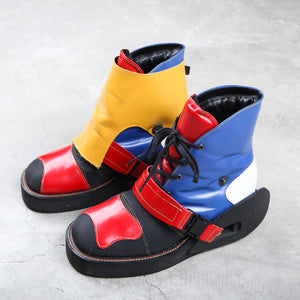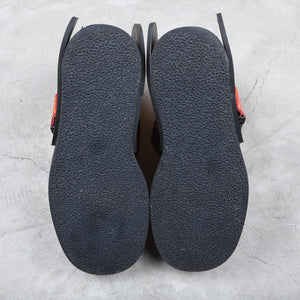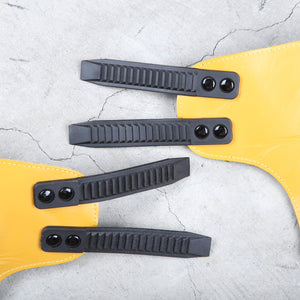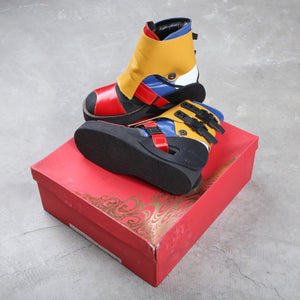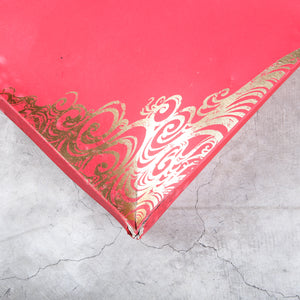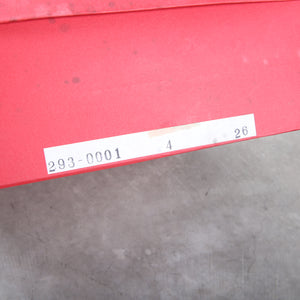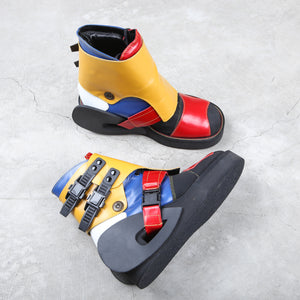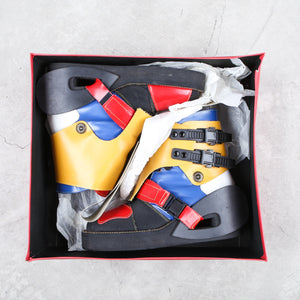 20471120
20471120 Ski Boots SS/96 "Kinoshita Circus"
Introducing the 20471120 ski boots from the Autumn/Winter 1996 "20471120 VS Kinoshita Circus" collection—a true embodiment of avant-garde fashion & futuristic vision. These iconic boots have become a staple in the world of 20471120, standing out as one of the brand's most remarkable creations. With their bold ski boots design, unique ski straps on the sides, & an intriguing strap that wraps around the boot, these shoes showcase a perfect fusion of winter sports & futuristic aesthetics.
What truly sets these ski boots apart is their exceptional attention to detail & versatility. The top flap of the boot is ingeniously designed to be completely removable, providing the wearer with different styling options. Additionally, the strap that goes through the boot is also detachable, allowing for even more customization possibilities. This innovative approach empowers fashion enthusiasts to express their individuality & creativity while donning these extraordinary footwear pieces.
Beyond their striking appearance, the ski boots boast a meticulously crafted laced interior that ensures a snug & comfortable fit on the foot, even without the ski straps. The use of thick insulated leather as padding enhances the comfort level, making these boots a delight to wear during chilly winter days.
One cannot help but marvel at the astonishing condition of these ski boots, considering their age. Unlike many similar pairs on the market, where straps may be missing or broken due to wear and tear, these boots are remarkably preserved in deadstock condition. This makes them a true gem.
For those who appreciate the art of design & the merging of functionality with cutting-edge style, these ski boots from the "20471120 VS Kinoshita Circus" collection stand as an iconic representation of the brand's avant-garde legacy. They continue to mesmerize & inspire, capturing the essence of creativity & forward-thinking that has made 20471120 a trailblazer in the world of fashion.
Season: Autumn/Winter 1996 "Kinoshita Circus"
Size: 26 (fits US 9.5)
Material: Leather
Condition: 10/10 (Dead Stock)
Colour: Yellow, Red, Blue & Black