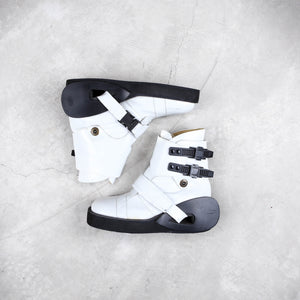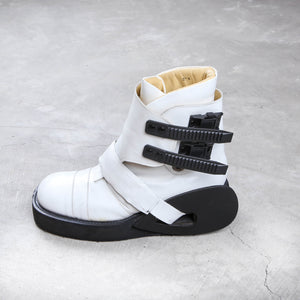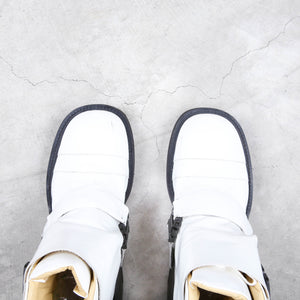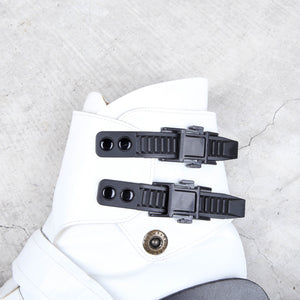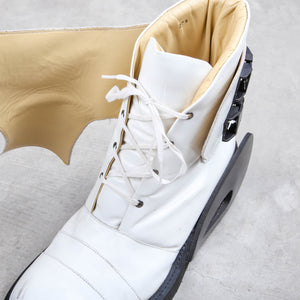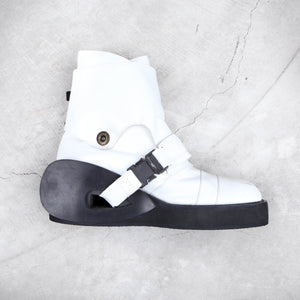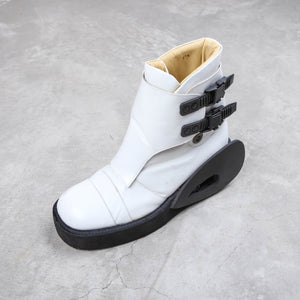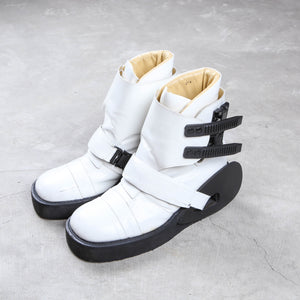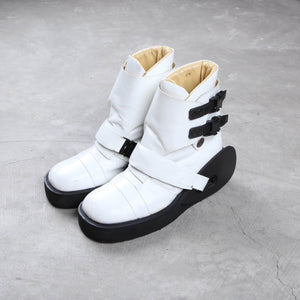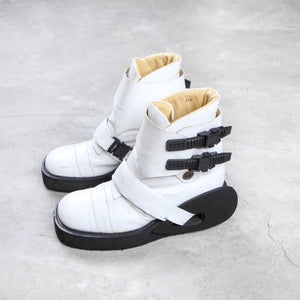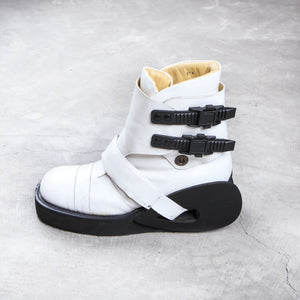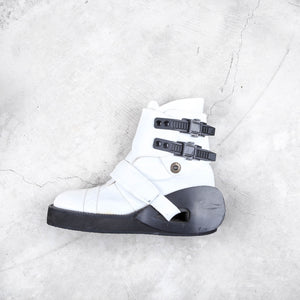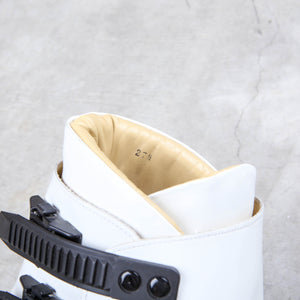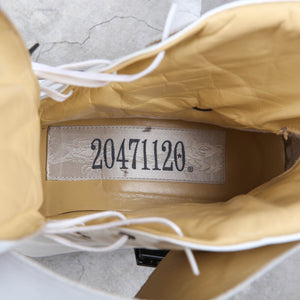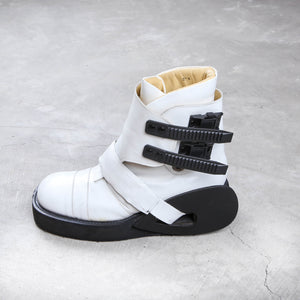 20471120
20471120 White Ski Boots SS/99
Ski boots from 20471120, Spring/Summer 1999, the infamous futuristic ski boots. A staple when it comes to 20471120, apart from the houma character, the boots are one of the biggest standouts from the brand. Featuring a ski boots design for the sole, Ski straps on the sides of the boots & a strap that wraps around the boot it's easy to see the influence from ski boots and futuristic like design.
There are various elements to the boot that make it so unique, these being; The top flap is completely removable, The strap that goes through the boot is also removable. This allows for multiple ways to style the boots! With a laced interior it can be help on the foot comfortably without even ski straps. The boot is also patted with thick insulated leather which makes it extremely comfortable to wear.

The boots are in superb condition considering age & the straps are still intact! Unlike most pairs on the market which have missing or broken straps, these are in nearly deadstock condition with little to no heel drag & in a rare large size!
Season: Spring/Summer 1999
Size: 27.5 (fits US 10.5)
Material: Leather
Condition: 9.5/10 (Practically unworn)
Colour: White & Black