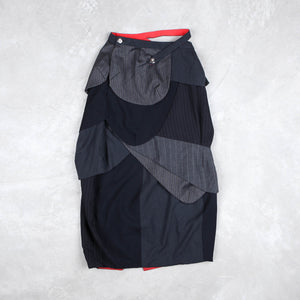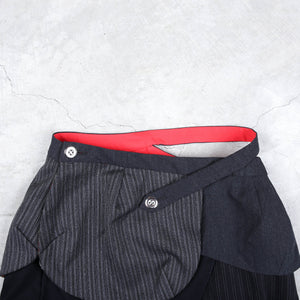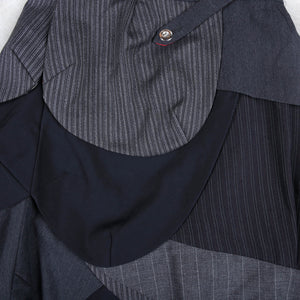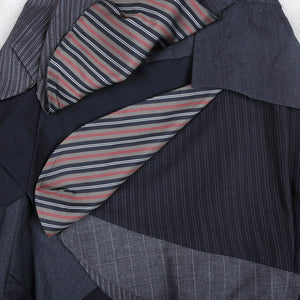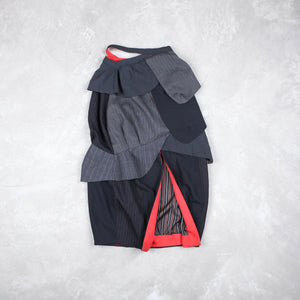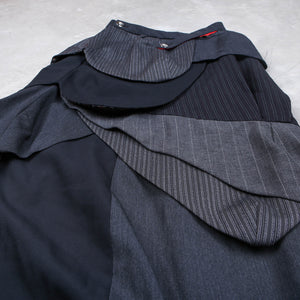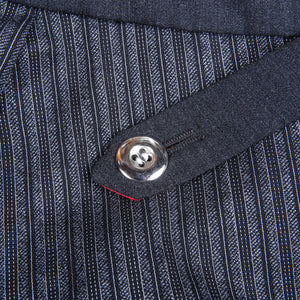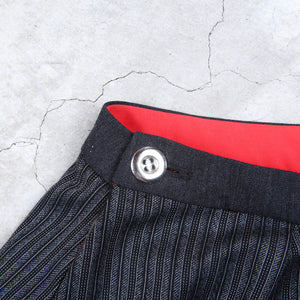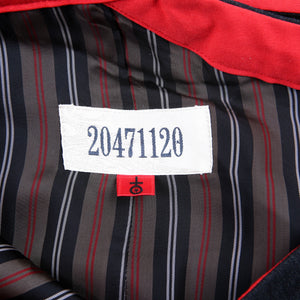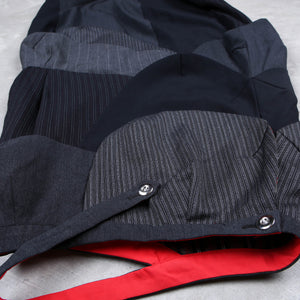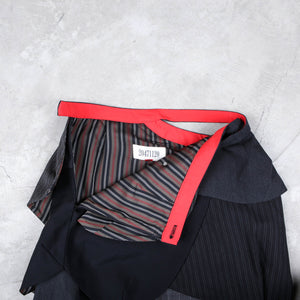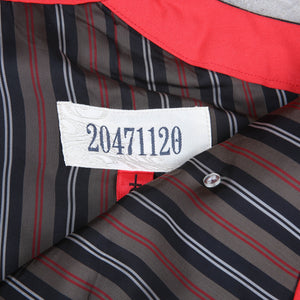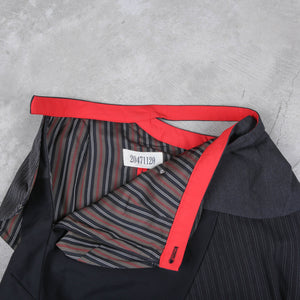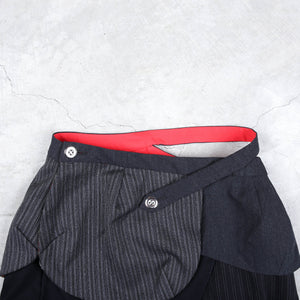 20471120
20471120 Layered Skirt SS/98 "Yikes"
The SS/98 Collection drew inspiration from many places, such as Manga's, Industrial music & especially the (Post)-Deconstructionist designers of the 90s. "Yikes" being one of their most prominent collections of all this skirt is a simple illustration of that! 20471120 mission was to illustrate & speculate how technology would proliferate subcultural identities. This was a brand that extended beyond mere seasonal fashion collections, but rather pursued the limits of fashions own exhibitionism.
The skirt features an asymmetrical waist line, multilayered fabric pattern, with thick double sided panels extending out throughout the skirt. A Hidden zipper, Metal buttons & a striking red lining accenting the skirt! Each panel has a unique colour and pattern on them making the skirt very beautifully detailed and striking.
Season: Spring/Summer 1998
Size: M
Waist: 14.5"
Hips: 19"
Length: 39"
Material: Exterior: 100% Cotton Interior: 65% Polyester 35% Rayon
Condition: 9/10
Colour: Earthy Tones


For rental Inquiry Email: Akaibultd@gmail.com