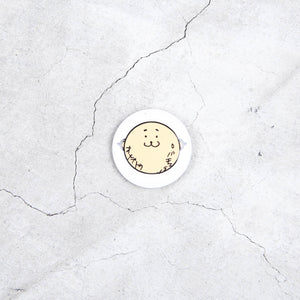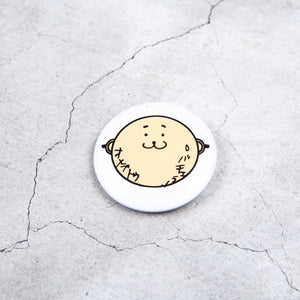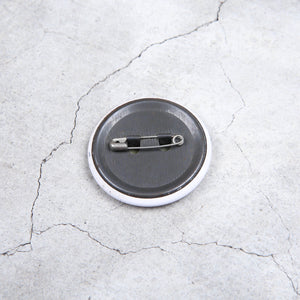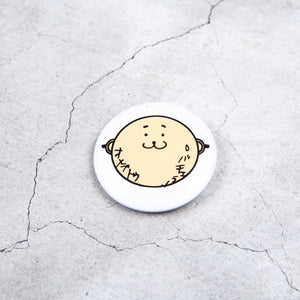 20471120
20471120 Hyoma-Kun Pin Badge SS/98 "Yikes"
Hyoma-Kun pin badge part of the Spring Summer 1998 Yikes collection, it was worn on various garments such as jackets & shirts. It features the signature Hyoma Face on the pin. 
Masahiro first created the"Hyoma" figure around 1986. He was born from graffiti that he was writing at the time as a student. He states in a interview with YourFashionArchive that "I wrote on Hyoma's face the energy of the moment the world changes. Because I am shy, I decided to write on his face to convey a message without words."  He wanted to stray away from mainstream high fashion & to tell more of a story from his own subculture! The item showcased is a thick simple wristband with the iconic Hyoma baby face embroidered on front! Has a couple of small stains but barely noticeable.
Season:  Spring/Summer 1998
Length: 1.6"
Width: 1.6"
Material: 100% Aluminum 
Condition: 8/10
Colour: Cream/White